by Alphaville Herald on 13/01/07 at 5:39 pm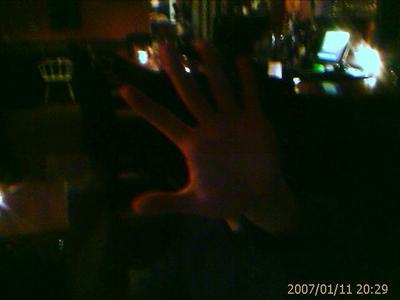 Herald Paparazzi get a rare shot of Plastic Duck. Note how evil and gollumesque his hand is!
by Pat the Rat
You may live outside of the USA, safely hidden away in a big forbidding city, but it won't stop the Herald paparazzi from tracking you down and camping you until they get that rare photo or video footage. Here our paparazzi score a rare photo of the infamous ubergriefer and client hacker Plastic Duck, a.k.a. Gene Replacement, and 50 other a.k.a.s.
No need to be impressed. It's how we do. But see below the fold for a shot of Plastic Duck's gear!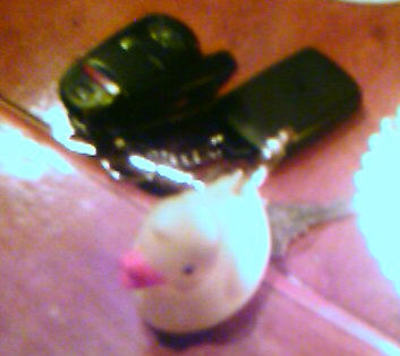 Behold the key chain to Plastic Duck's Sweet Suburban Assault Vehicle!