by Alphaville Herald on 28/02/07 at 4:12 pm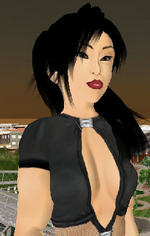 The German newspaper Frankfurther Allgemeine is reporting that the Samwer brothers of Germany have acquired a 10% stake in the virtual real estate and metaverse development company Anshe Chung Studios. The Samwer brothers — Oliver, Alexander and Marc — gained their claim to fame when they started an online auction site alano.de in 1999, which they subsequently sold to eBay for the equivalent of $50 million US. In 2000 the brothers founded Jamba!, which they sold to Verisign for the equivalent of $270 million US in 2004. They subsequently started a venture capital fund called European Founders Fund.
Reached for comment by the Herald, Anshe Chung would not indicate the dollar value of the initial investment, but it has been reported that venture capital firms have previously valued Anshe Chung Studios at over $2 million dollars US. This would suggest a possible investment of $200,000 to $300,000 by the Samwer brothers. More important than the monetary infusion, which quite frankly ACS doesn't really need given its cash flow, will be the possibility that the Samwer brothers can bring formal business and accounting methods to ACS — a development that will help to bring other investors on board in the future.
Of special interest in the Franfurter Allemeigne article is the claim that the investors plan on ACS expanding to 100 employees by July and opening offices in Frankfurt, Boston, and Tel Aviv. Ms. Chung would not confirm the opening of the new offices, but did confirm the expansion to 100 employees — mostly skilled programmers — and added that ACS would be moving to larger offices in Wuhan.