by Pixeleen Mistral on 04/03/07 at 7:55 pm
Why is Sabrina Doolittle's RL typist is rocking a faded red shirt and a drooling dog in print?
by Tenshi Vielle, Fabulous Fashionista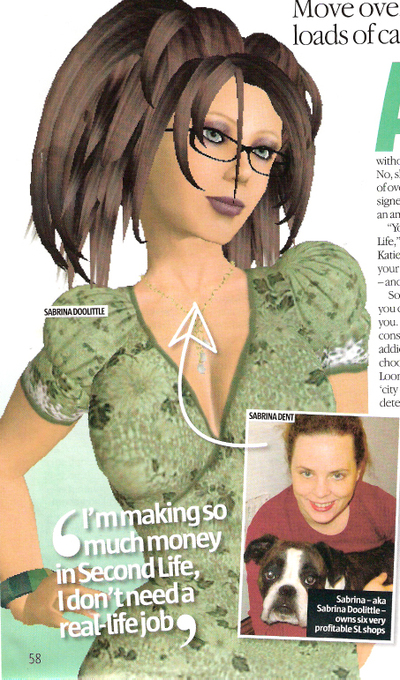 Dear Second Lifers,
I have a rant to make.
Besides my intolerance for Linden Lifestyle's Miss Sabrina Doolittle and her "never do wrong" attitude, her "fashion princess" facade, herein lies the truth.
A woman that can't bother to do her hair. A woman that can't bother to wear anything other than an ugly, faded red shirt while clutching her drooly dog. (Is that one of those damn cross-eyed boxers?)
Then again, a while ago, there was an event – an event that shall remain nameless – that advertised itself to the RL Fashion Impaired such as Miss Doolittle here as something they could attend in their pajama's.
For god's sakes people. Have some respect for yourself.
If you're going to pretend to be someone else, don't let us see the real you. However, if you ARE going to expose yourself as the "real you" – have the decency to be consistent. Nobody wants to see a washed up person parading around in SL as one of the main style icons.
Oh. One more thing.
If you feel the need to be snarky, mean, rude, or just to point out the truth – have the courtesy and the balls to leave your name. I do.
Signing off,
- Tenshi Vielle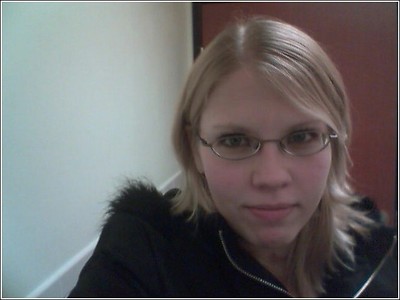 Tenshi Vielle's RL typist is rocking a black quilted down coat with faux-fur trim and denim jeans, along with her favorite high-heeled black boots