by prokofy on 22/04/07 at 10:48 pm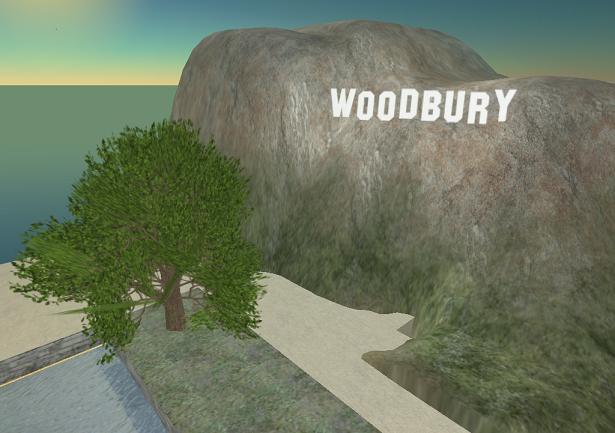 By Prokofy Neva, Dept. of Community Affairs
The Herald has been deluged lately with indignant complaints about weird goon goings-on in what is supposed to be an educational sim, Woodbury University. As usually with all the Eddie Haskelling and word-salad alibi-Ike sort of stuff involved, it's hard to get at the truth — and as Uri always says, we'll have to hope it emerges in the comments.
If you blinked, you missed it, but on April 12, the Lindens' police blotter had this note:
Date: Thursday, April 12, 2007
Violation: Community Standards: Harassment, Soliciting Abuse
Region: Woodbury University
Description: Organizing abusive attacks on regions.
Action taken: Suspended 3 days.
In fact, oddly, googling the terms "Woodbury University" and "Second Life" gives you that police blotter item first, then somebody's blog about visiting the island campus, and little else. This lack of hard information about the strange edu sim has spawned a persisent rumour that the U.S. government has funded this RL university, located in…Burbank, California (nee-noo, nee-noo, LL is in California!) to create a fake griefer group and launch simulated terror attacks on the unsuspecting SL population to study responses.
Our stringer, Aging Hippie Random Unsung, the Eternal Student, went out to Woodbury last night and came up with a different diagnosis. After being challenged by notorious Patriotic Nigras griefer Mudlips, on security detail but unable to boot anyone, Random concluded: "I figure the professor who bought this sim is on leave, and the Trustifarians have taken over," he said.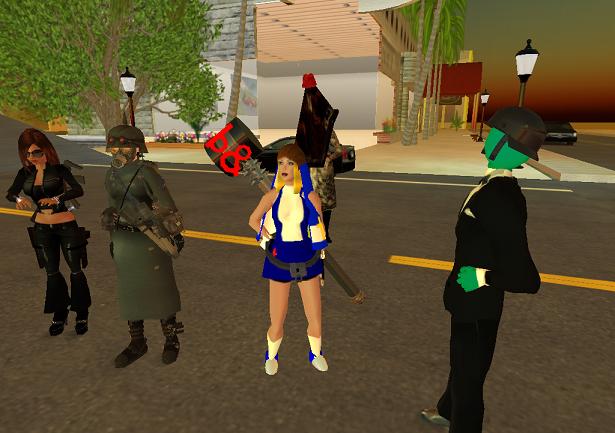 When he arrived at the sim, it was being rebuilt, evidently after a griefer trashed it and caused what one source says was close to $1000 US worth of damage (?).
A hodge-podge collection of kids in motley uniforms and costumes of different genres greeted him, and despite the title "Woodland Security," didn't have the ability to eject Unsung on sight.
A frequent flyer griefer of the Ravenglass sims was seen in mufti sporting the faux "security" title, and it was either that the inmates had taken over the asylum, Unsung concluded, or the manager, one Tizzers Foxchange, described as "Woodbury Admin," figured that the best way to guard a sim from griefers like the Patriotic Nigras in Second Life, was to hire the PNs as your security goons. Great concept!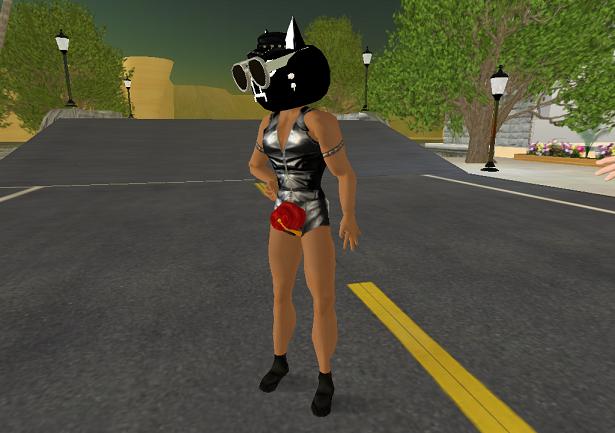 Tizzers seemed very eager, while the others were word-salading and free-associating and clanging, to show that she has an exemplary record with LL, and does not engage in, or condone griefing. But we've seen it all in SL, and we know that one of the first things griefers do is make all these plausible-deniability groups like "Concerned Griefers of America" or go and donate to the cause of fighting cancer via the American Cancer Society to try to cleanse their tarnished image.
An avatar named MC Fizgig is described as the "Woodbury Professor" but there is almost no activity showing on his avatar, i.e. no picture, comments, First Life info, groups except "Woodbury" itself. So he may be AFK, and not realizing what's happening, and not at all have a gig with the Dept. of Homeland Security — or he could have invented the PNs to test stuff. Who knows?
The Lindens used to have strict rules for any researchers coming into SL to study people, but with the corporate invasion and marketing explosion, all of that's been thrown overboard, in part due to the bitching of the Herald about oppression of academic freedom. So it's not known if there is anything remotely like this experiment claimed, or if LL knows anything about it. It is likely that Woodbury got the usual educational non-profit discount, however, of $150 for the sim instead of $195 (or a discount off the new tier of $295).
The rag-tag ranks of security at Woodbury consisted of one avatar running around crying "Sieg Heil!", goose-stepping, and making "Heil Hitler" type of salutes in her Nazi regalia; another strange cat semi-dressed with a fez covering his private parts, and various other "hello kitty" sorts of avatars. If anybody interested in researching this chaos further, contact me for the chat logs.
By her own admission, Tizzers regularly reads 4chan's site, which she described neutrally as a site for "Japanese image preservation" or some such nonsense, though everyone knows that it is Griefer Central for some of the worst marauders of SL. I'm not going to have to prove this in just a minute; watch the comments fill up with the worst kind of crap. Tizzers is also in some of the classic /b/tard groups like "Gay 4 Philip".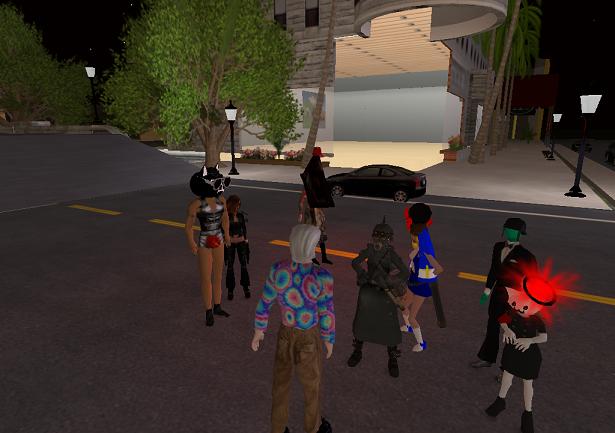 Somebody needs to write Woodbury's Board of Trustees or President and complain about these goose-stepping griefers who have indeed caused a lot of damage and lost business and down-time in SL for a number of sims — though the facts there aren't confirmed, either, and it is hard to know who's snowing whom on all this. The Lindens prove curiously unable to stop this, though rumour has it that they cull the PN alts every once in awhile and also infiltrate their groups to see what they're doing.
I might add that if Homeland Security or for that matter any other government or university agency wishes to study simulated terrorism in SL, they don't need to buy an island or have a special campus. Just come fly around the mainland with us on Governor Linden's Estate : )