by prokofy on 27/06/07 at 2:04 am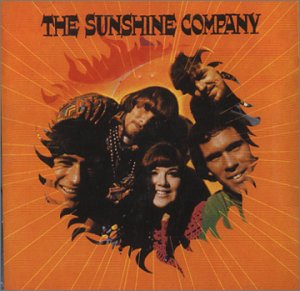 By Prokofy Neva, Dept. of Hippy Dippy Trippy Tips on Trips
You might be stuck on your laggy sim, with thousands of inventory items missing or inaccessible, with group IMs frozen, and your build mysteriously destroyed — or out in negative space or up in the air 2500 m2, something that the new wonky, scratchy First Look Voice thingie seems to do to me often. But that's ok, because you can look up from your toil and trouble, pushing prims in one of SL's worst business slumps, and know that your Betters are going to a better place. Yes, 8 lucky fanboyz and fangurlz have been selected from across the entire grid (Ok, from a Lindens' friendship card list but you get the point) to go all-expense-paid to San Francisco, for their own personal Summer of Love, with our favourite fatty smokin' phat friends, the Lindenz.
Oh, did you forget about the Octocracy? Well, it never went away, although it disappeared from view because the Lindens stopped publishing information about the agenda, the notes — and most important — the participants. Like the leader board that disappeared because the people on it didn't like the publicity (accountability?), the list of the Lucky 8s is now kept hidden, likely at the request of the people who participate — who don't want to be branded as part of the Feted Inner Core?
But thanks to our busy investigative reporters and the assiduous works of trusty tipsters, we're building at least a partial list at the Herald. No, *you* aren't going to be on the list, because the invitations already went out and it's convening this Thursday June 28 in SF at Linden Lane in the town of trolleys.
Five of those going include not only the movers and shakers of the SL land biz and stock market world but representatives of the Metaversal Myrmidons and the super lucky recipients of the Orientation newbie stream.
Cory Edo, one of the top designers and builders of the Electric Sheep Company, known for her building and tekkie skills and her very early walk-through of Copybot for the denizens of Second Citizen, has been a staunch defender of her company's Searchbot, the avatar Grid Shepherd, an invasive robot that spiders the grid, picking up all the information about stuff for sale and feeding it, unasked, to a master database — until you opt out.
Dirk Talamaska, formerly of Anshechung.com, is a land dealer who sells private islands, a member of SL Certification Devs (my God, remember THAT? it didn't go away!), and maker of Orientation Station, a newbie training center that along with others in a select Linden project, is getting a cut of the raw newbie stream of secondlife.com as their companies' loss-leader fodder. I argued with him for an hour about the principles of open bidding systems; we even carried the debate into an office hour with Philip Linden and long after, but I failed in getting him to see the benefits of not only having his company be handed newbie customers, but have an open system in a free market so that people could genuinely bid and compete with various innovations and services.
Shaun Altman, owner of Cyberlands, a island selling business, and also scripter of the World Stock Exchange — an outfit that he later cashed out large amounts from, and criticized for engaging in overvaluation of their builds and stock and self-dealing. Shaun still maintains a stock portfolio in WSE.
Huns Valen, a long-time resident and beta-era tester, cited by Philip Linden recently as inventor of an aircraft script that he found invaluable for the grid. Valen was once criticized on the old Linden forums by a number of residents for being photographed together with W-hat griefers in a post grid-crashing victory-dance. Huns continues to back W-hat and does not condemn its griefing members, saying that the whole organization shouldn't be tarred with the same brush.
Angel Fluffy is a noted BDSM authority and master of the group Capture Roleplay, numbering some 2,000, a roleplay involving the chasing and raping of prey by predators, evidently mainly furries. It's not likely to be found by the Lindens to be "broadly offensive" as Angel has taken care to keep his Linden connections flowing, alerting the anti-griefer S.L.A.M. group recently that he had a list of the online Lindens and would share it with those he deemed deserving of the privilege. Angel took over the reform of the Feature Voting tool and made a group with only himself as officer, three Lindens, including Jean Linden, and without the right to send notices out. Don't try to vote "no," however, as Fluffy opposes the effort some residents have made to convince the Lindens to enable the voting device to vote "no".
Snapshot baron and Second Citizen maven Cristiano Midnight was invited, but said he had to get his nails done and won't be going. If anyone has any more names to add — there are three more — you can write me at dyerbrookME@juno.com.
In addition to these residents, I understand some 14 Lindens will be in attendance.
I could start in trying to explain what picture of the grid the Lindens will get from these august personages, but I think my bios have in part done that job for you (you're welcome to accuse me of subjectivity here at the Always Fairly Unbalanced Herald, and write in your own correctives). More to the point, what do the Lindens want to get across to these Captains of Industry?
While styled as a kind of very feted focus group, the Octocracy is actually as powerless as the Russian second secretary of the Grozny municipal administration. They have a power of sorts — to try to shape opinion, uphold the Tao of Linden and get their networks "on board" with various "projects". But of course, server-side, they are referred to merely as "customers" if not "the load test".
I heard some indication of the agenda — but of course none dare leak any documents out of the Lab. In fact, these people might be made to sign NDAs. However, one topic apparently of Linden interest is trying to get the "community" to be more "receptive" to corporations coming into Second Life.
Rather than file the usual b/tarded Griefer U rant, sycophantish fanboyz diatribe, or cynical blast about people who take games too seriously on teh Internets, why don't readers, in a Terra Nova Terrabyte of 400 words or less, tell these good citizens on their way to CA what message they should deliver to the Lindens?
And let's call on the Lucky 8 (or even 9?) to step up and tell the rest of the citizenry just what you're talking to the Lindens about — how about an after-action report?