by Alphaville Herald on 25/08/07 at 3:00 am
[Note from Justine- This week it is with great pleasure I bring you one of the great fashionistas of Second Life, Celebrity Trollop. Celebrity is the owner and publisher of Second Style Magazine and Second Style Fashionista Blog, two of the most widely read publications in Second Life - that also makes her my boss, so I hope this goes well! Celebrity has forgotten more about SL photography than I've yet to learn, so I doubly appreciate that she took the time to model for a noob like me!]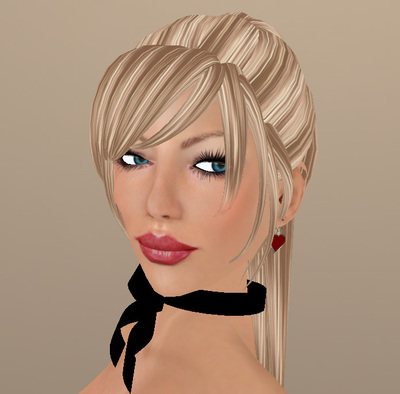 Sometimes one just has to take a break from work and have a little fun, right? All work and no play makes Jane a dull avatar. I was both surprised and flattered to be one of the Second Life Herald's famous Post 6 Grrrls. It's definitely one of the high achievements that any resident could hope for. I just hope that in my role as this week's Post 6 Grrrl that I can save baby seals, end global warming and stop that cheesy gunk from snack chips accumulating on one's finger. It's a tall order, I know, but I feel confident that my fellow residents will support all of these efforts. Together I know we can do it!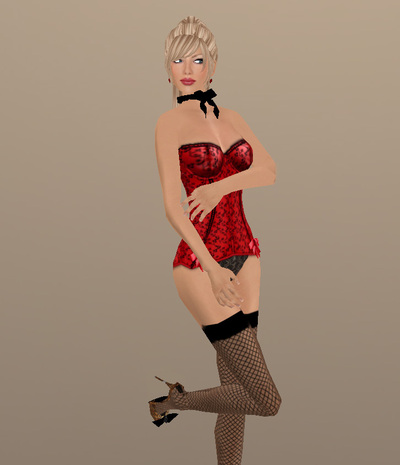 OK, now that's out of the way, I was definitely surprised by the offer to be here, but at the same time, sometimes you just have to say, "Why the hell not?" Besides, if Six Kennedy can be a Post Six Girl, so can I, darn it!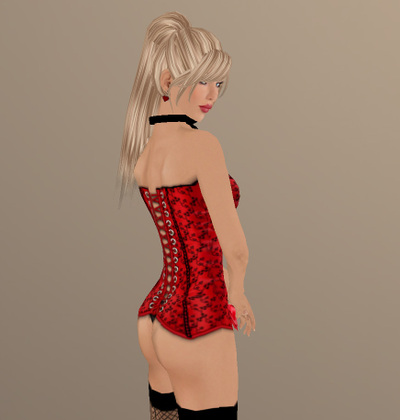 And if not, well, I can always go back to my skybox and work. I'd like to give a shout out to my favorite Second Lifers — my Amicitian neighbors and the whole Second Style staff — especially moo, Lana, Pushbutton, Haedon, Iris, Scarlet, Roslin, HeatherDawn, Justine and the rest of you crazies.
---
[Photographer Justine Babii is a writer and reviewer for Second Style and Second Style Fashionista Blog as well as an Arts and Entertainment Writer for SLNN]
---