by Alphaville Herald on 18/08/07 at 10:21 am
Earlier this week, Marilyn Murphy contacted the Herald offices from a small cafe in south of France to say that her spiritual quest was going well, but it was hard to say exactly how much longer it might go on. With Marilyn off indefinitely sunning herself somewhere on the Cote D'Azure, I turned to the SL fashion world for help. My prayers were answered when a dear friend – Justine Babii – agreed to take on the responsibility of finding and photographing the most glamorous residents of the metaverse – the girls, men, furries, and robots of Second Life. Justine is a writer for the Second Style Fashionista Blog and Second Style Magazine as well as a reporter SLNN.com. – the Editrix

[Message From Justine: I feel soooo lucky to be part of the Herald team. I'm a fan of this paper, and a fan of Marilyn's work, so I'm very nervous about what the famous Herald commentors will say about my efforts! (Please be kind, I cry easily!) I don't want to take up all of Jaime's space, but I do want to note that I will be instituting a minor change in the Post Sixxx format. Rather than one clothed picture and two nudes as was done in the past, I am shooting two clothed shots and a third picture that is clothing optional for the model. As a fan of SL fashion and designers, and a believer that a glimpse of skin can often be far sexier than a full nude, I thought I'd try showing less skin and more lingerie, and see how it goes.
Finally, let me please introduce the gorgeous Jaime Wheeler, who may have been the first person I met In SL. I had hoped to have Marilyn herself pose for you before she left on her trip, but she snuck off the grid before I could catch her. In her stead, Jaime, who is Marilyn's friend as well as the editor of Player's Magazine, agreed to model for me. I can't thank her enough and I sincerely hope you enjoy!]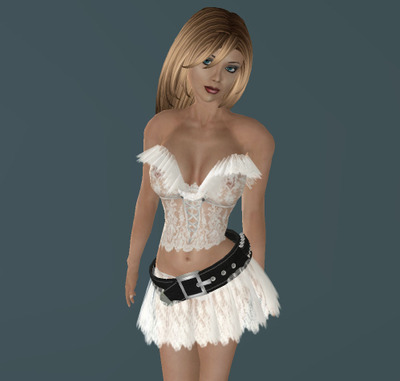 Hi out there. My name is Jaime Wheeler and I am a friend of Marilyn Murphy. For a while Marilyn and I held pageants to pick the weekly Post Sixx Grrl. I have seen dozens of girls get their Post Sixx pictures taken at Marilyn's studio. I always managed to avoid modeling. At least until now. Funny how that happened.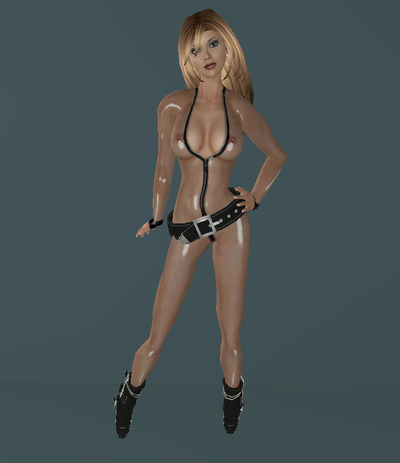 It is exciting to be part of this transition. Justine is a very talented girl who I first met when she was still wearing newbie skin. I can't believe how far she's gone. It's an honor to be photographed by her. At the same time, it's an incredible honor to be part of a tradition started by my best friend, the legendary Marilyn Murphy. There are Post Sixx Alumnae in every corner of the metaverse. I am proud to join their ranks.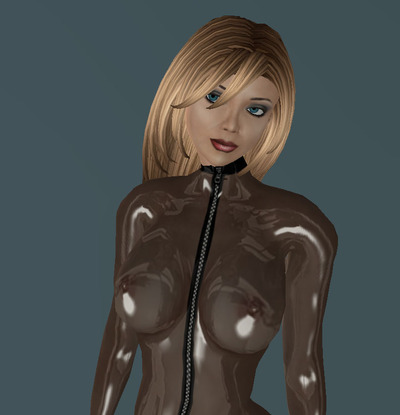 I love Second Life. My real life is full. My real life is rewarding. My Second Life is fun. In my time here I've worked as an exotic dancer, managed a couple of nightclubs, edited an adult magazine and now I'm starting a blog and magazine called SexySecond.com, where we will review lingerie, fetish wear and other things related to romance in SL. Come check it out!
I thank you all for reading this, and thank Marilyn and Justine for the opportunity to share a little of myself with you.
Peace,
Jaime