by Alphaville Herald on 29/09/07 at 8:24 am
Did LL really forget to collect tax until now – or is US$ exchange rate slide to blame?
by Jessica Holyoke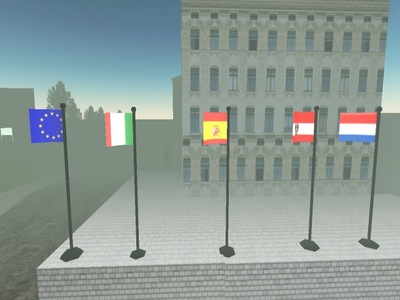 Linden Lab dares to be different – and forgets to include VAT tax in prices until now?
Tax day has arrived in Second Life, but with a surprise twist. Instead of game-related tax collections by the US Internal Revenue Service, Robin Linden announced that Value Added Tax or VAT is now being collected from European Union residents for all services obtained directly from Linden Labs. This raises the question of whether VAT was previously not being collected – or – is this simply a classic Linden Lab public relations disaster as they attempt to deflect blame for the need to raise prices to cover the US$'s slide against the Euro?
The custom in the European Union is to publish prices including the VAT tax, and the presumption is that VAT is added at each stage of a supply chain, manufacturer to retailer – unlike North American sales taxes. Traditionally VAT is also included in the advertised price – but the Lindens have chosen to treat the new VAT tax as a surcharge on their published prices. The Lab is now adding VAT to Premium account registration, land purchased at auction and all tier payments.
Some residents were unhappy to discover they had one day's notice before being slapped with a 20% surcharge. The head of Second Life Investor's Bank, Tyrian Camilo, reports that the addition of VAT to his banking model, which includes the buying and selling of land to make the interest payments for depositors, will now have an additional 22% cost to his doing business. It seems unlikely that this economic shock will help the in-world economy in the near term.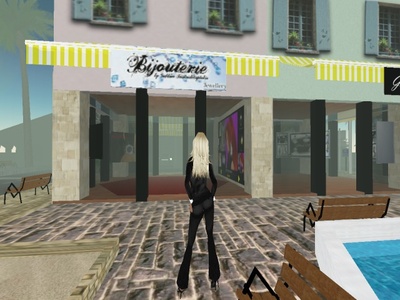 Buy your European goods and services before the players flee in disgust
According to the new announcement, Linden Labs is not collecting VAT on resident to resident transactions. According to Ernst Young, content covered by the VAT rules include software and other internet services. While Linden Labs may not be collecting VAT on resident to resident transactions, the responsibility of other EU residents being required to pay VAT on their transactions or of non-EU store owners now needing to pay VAT when selling to EU customers is a new topic that needs greater research, including feasibility in an anonymous world and whether there are minimum purchase exemptions. According to the European Commission, the minimum value for VAT on physical goods is not being applied to digital services<.
The rules on collecting VAT from European Residents using electric services have been around since May of 2002 and the passing of EU Directive 2002/38/EC (courtesy of Gwyneth Llewelyn), the new collection of the VAT might be due to Linden Labs moving to England – however, the Lab has always been obligated to collect the tax. The timing of the VAT is interesting when viewed against a Linden dollar that tracks a declining US dollar.
Another side effect of the VAT rules is that Linden Labs will be monitoring the IP address of users to ensure they comply with their stated country of origin. Therefore, certain foreign anonymizers may be now useless due to the monitoring of tax payments.