by wendell on 27/09/07 at 8:14 pm
Wendell Holmer answers your questions about love and sex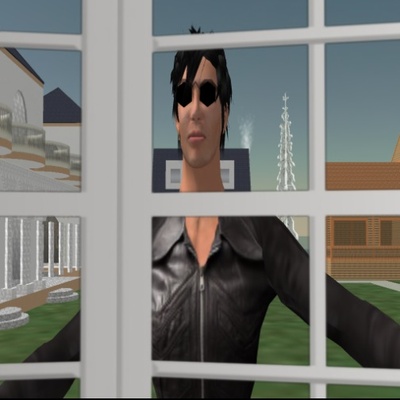 ---
Slave to Fashion
---
Q: I arrived for a business meeting at a woman's home and was surprised to see a slave prostrate on the floor beside her. The slave was silent during most of the conversation, but at one point he piped up and contradicted me. I was offended. I said I wasn't used to being spoken to that way by a slave. His mistress ended the conversation and I haven't been able to reach her since. Did I do something wrong?
A: Never discipline another person's slave. It insults the mistress, because it implies she does not have control of her own property. And worse, it insults the slave, who may have had a good reason for speaking up.
Just because a person chooses to serve a mistress, that doesn't make him your slave too. If he was at the meeting, he probably functioned as a secretary or advisor, and the mistress thought his input was important.
I'm going to guess this wasn't a Gorean community. There, the rules are clearer. Slaves serve all free persons and, in public, speak to their masters only via IM. In other communities, the master or mistress makes the rules. It would have been most respectful if the slave had spoken privately to his mistress. She could then have told you her slave would like to speak freely, or she could have spoken to you directly about the slave's concerns.
The mistress could have handled it better, but your response was way out of line. If the slave was absolutely wrong, you might have politely pointed that out to the mistress via IM. If it wasn't a serious issue, you should have let it pass. But if you think you are too important to deal with slaves, then you shouldn't do business with someone who owns them. Oh, that's right, you aren't.
---
Too Much Love
---
Q: I have a serious flirtation going with a woman who told me she is falling in love with me. We haven't had sex yet, and I am wondering whether that is a good idea. I respect her, like her, and desire her, but I am not in love with her, and I am not looking for an exclusive relationship. If we do have sex, I will probably end up hurting her, and I will lose her friendship. If I tell her I do not want to have sex, she will feel rejected, and I will lose her friendship. Is there any way out?
A: Doesn't she get to say anything about this? You obviously care about her, and if you don't give this relationship a try, you may lose the great love of your second life. She is probably wondering why you haven't made your move. Tell her why you are hesitating, and let her decide whether she can handle the relationship on terms you can accept.
---
Forced into Sex
---
Q: When I first started out as an escort, I signed up with a few clubs that weren't so nice. As I got better at it, my appearance improved, my rate started to go up, and I didn't want to work at those places anymore. However, I still work at one of the low-class places I started at. The other day, I was having a problem with my home, and one of the club owners came over to help. He spent almost an hour fixing it. He was so nice. But his club is a dive—a whorehouse really. Because he helped me, I feel obligated to keep working there. Do you agree?
A: Unless you are living in a mansion—in which case, why are you selling your ass for three bucks a pop?—it's likely that a competent builder could have fixed your problem in a few minutes. And most of the builders I know would have traded.
But the real point is that you should never have sex with anyone unless you want to—not out of obligation. Being an escort is an honorable profession precisely because you are in control. You never have to accept a customer you don't like or a location that's distasteful. Explain to the owner that it is important for your career that you work in one club exclusively, and give him a week's notice. If he really likes you, he will wish you the best, and you will still be able to call him when there is a spider in the tub or the faucet drips.
---
Shout Outs
---
I have had the hots for Celebrity Trollop since she appeared in these pages as the Post 6 Grrrl. And it doesn't hurt that she publishes the great fashion magazine, Second Style. If you want to know what to wear this fall, check out the magazine's fashion shows. You will be able to see the creations of two up and coming designers, Annah Whitfield and Myllie Writer, at the Metro Models Fashion Showcase on Friday, September 28, 2007 at 6:00 p.m. and on Saturday, September 29, 2007 at 11:00 a.m.
Several big name fashion houses have created designs for the Relay for Life Fashion Show on American Cancer Society Island on Sunday, September 23, 2007 at 2:00 p.m. This one will be a sell-out, and there's an after-party, so arrive early.
If you missed the Letters from Beyond show, which celebrated the opening of the Writers' Block Café on Book Island, you didn't see what the well dressed Goth is wearing this fall. You will have to visit Rfyre or Nocturnal Threads to see the new Goth styles.