by Alphaville Herald on 26/10/07 at 11:48 pm
[Note from Justine- I was wandering around Book Island one day and this vision of brilliant purple and cream caught my eye. I looked closer and saw it was a gorgeous creature named Penance Sautereau. She is beautiful in all ways and I hope my pictures do her justice.]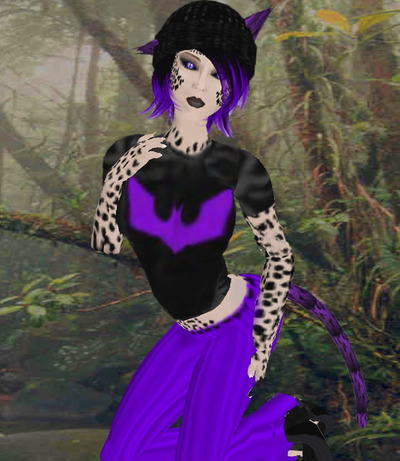 Penance Sautereau (as written by her wife)
You can call her Penny. She's a somewhat shy girl, a bit introverted. She's very creative, unique, and warm-hearted. She cares about everyone to the point of being a huge dumbass to herself. She doesn't much seem to care about her own health or needs, as long as she's making everyone else happy.
She's had a rough life, surviving some pretty brutal things, but she's never lost that spark that makes her beautiful, even if she herself thinks she's an ugly freak. She's a rare person.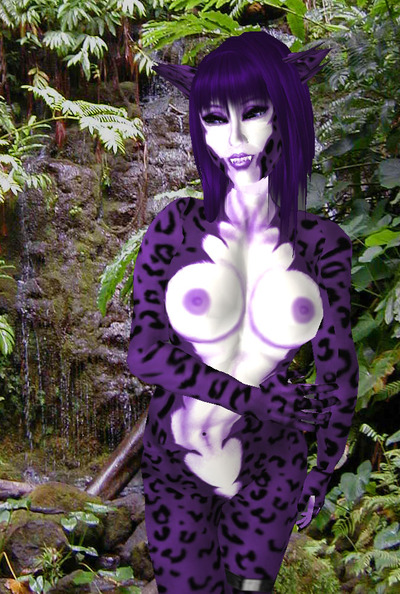 She loves cats and sci-fi and fantasy and is very affectionate. She writes and draws and is a damn fine cook.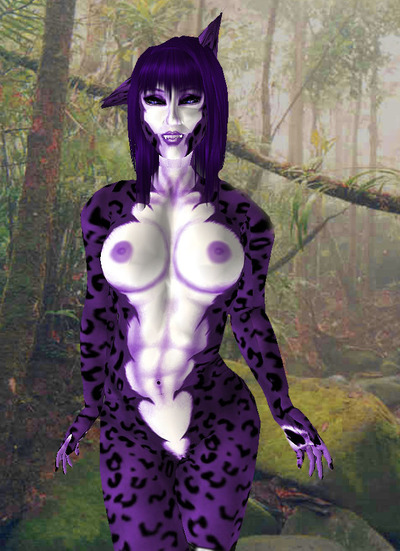 —-
Please ignore that, it's all lies, I'm nothing special, honest