by Alphaville Herald on 27/11/07 at 10:39 pm
Remember – Thursday is "take a babyfur to lunch" day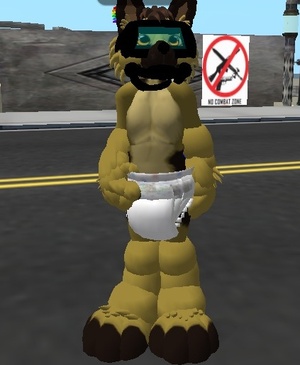 The holiday season is always a very special time – a time for reflection and a time to reach out to our fellow avatars here in the metaverse.
Though other's customs may seem strange at first, we are all united on a basic level – we all suffer from the same lag, the same crashes, and experience the same joys and sorrows.
Seen in this light, most residents will agree that we are fortunate to be a part of a community with rich and diverse cultural traditions.
A community where we can all take pride in our work and play.
This is not just a game – far from it — here in Second Life we transform lives in ways that elevate the human spirit and help fulfill our hope for a better and more peaceful world, particularly in no-rez, no-push sims.
It is in this spirit that the Herald kicks off a special babyfur-themed week.
Over the next seven days we will feature a valued part of our community – the fur cubs and their friends who collectively make up the next generation of furries.
We think once you get to know these cookie loving, diaper clad, pacifier sucking avatars you will find them much like most other players – they just want to relax and have a good time in SL.
Let us join hand and paw to celebrate the babyfurs' contributions to our society.