by Alphaville Herald on 19/12/07 at 8:27 am
Second Style issue #14 is now available for download from the Second Style website or in-world from kiosks across the Second Life grid. Issue #14 contains the Second Style memorial to Ginny Talamasca, along with two stunning pictorials, one for New Years gowns, the other for fabulous winter looks. This is Second Style's best issue yet.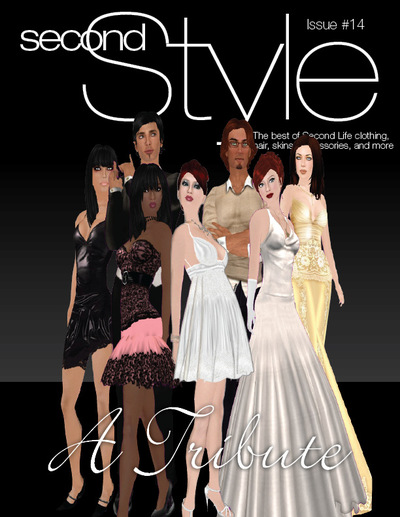 Advertisers: The deadline for ads for publication in January's issue is Thursday December 20th! Placement prices are going up for February's issue, so lock in your savings now with a multi-placement package. Contact Celebrity Trollop for more information.