by Alphaville Herald on 15/12/07 at 11:41 am
by Urizenus Sklar, from the Missing Linden Desk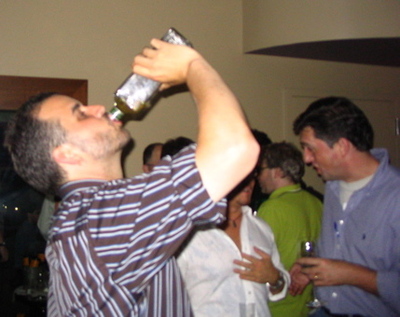 Cory sipping tequila in the Herald Hospitality Suite at the Tribeca Grand Hotel
As I write this I am drinking bourbon from a paper cup, listening to country music, and waiting by the phone in the vain hopes that Cory Linden Ondrejka will call and agree to be the Herald's CTO. Such is my nostalgia that I cannot help but dip into the Herald Paparazzi Photo Archives ™ for a trip down memory lane. I thought I would share the memories with all of you too.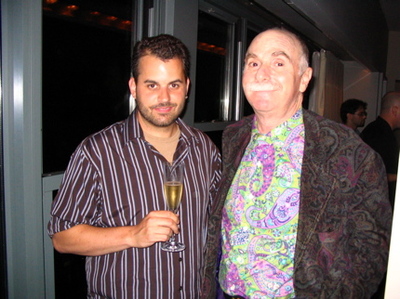 Cory and Howard Rheingold at the Herald Suite.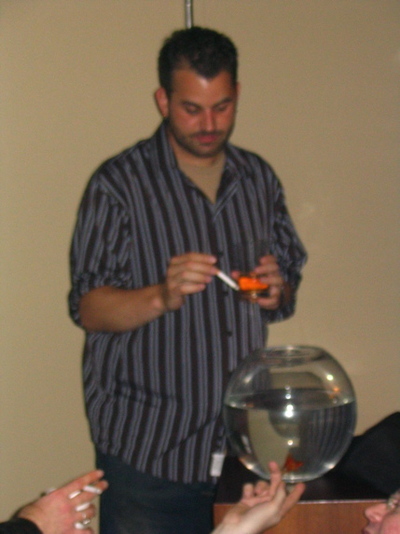 Cory ashes a goldfish for reasons unknown.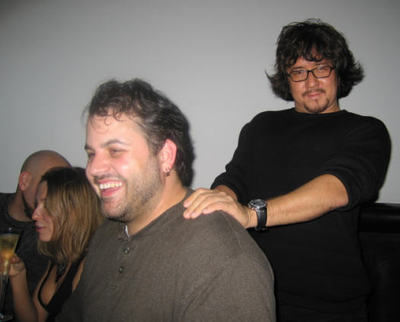 The Linden Love Machine in Action. Cory gets a massage from Hamlet Linden Au. In the background Pathfinder Linden macks on my then GF.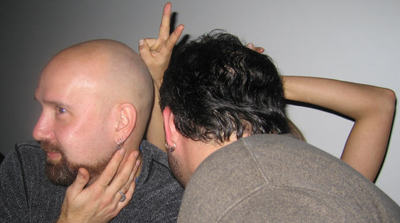 Cory and Pathfinder compare hardware. Later they would retire to the mens room to compare their Prince Albert piercings.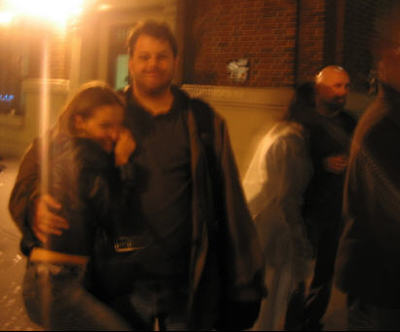 Pathfinder tried and failed, but Cory steals the heart of my erstwhile GF. The cad!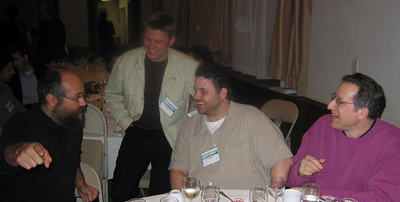 In happier days at SOP II with Philip and Yale law profs Benkler and Balkin.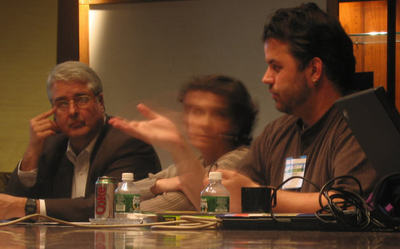 At a dispute resolution workshop, making a point, with David Johnson (NY Law), Susan Crawford (Cardozo Law) in the background.
Bye Cory. We love you!