by Alphaville Herald on 02/02/08 at 3:33 pm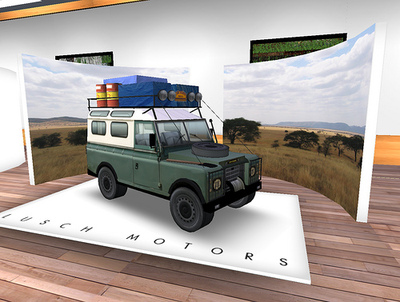 Giving 'bang for your buck', as Co-Owner Will Szymborska would say. Will transferred from teen grid in June 2007, where he later founded a partnership with Owen Lusch; a car builder in second life. Selling detailed and fully featured and functional forms of in-world transport; they consider themselves a worthy investment. "I want to redefine the car in second life. It isn't about the 'bling'; it's about the quality, and the features, and most importantly the experience".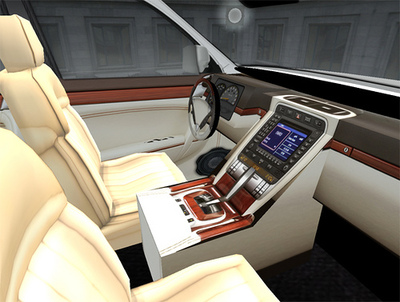 Will's most developed model the Szym Sinew LZ400, which many might know by the looks, is in Will's eyes a jewel. "The adjustable steering column right down to the light up dashboard… The look you get when you pop open that door and get out of this thing… little features are what make this stand out. It has class.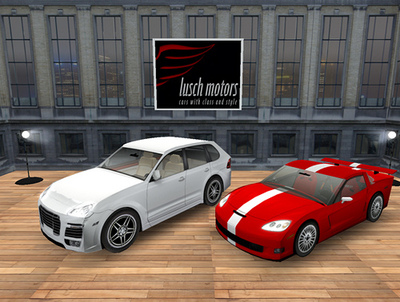 There are so many products in SL that are shoddy; you look at them close-up and you can tell you got ripped off". This car is just one example of how Will expresses this opinion. The array of limos and SUVs all exhibit that feel of stature. Some of the models are also modify, which gives anyone the advantage of "aftermarket" modifications.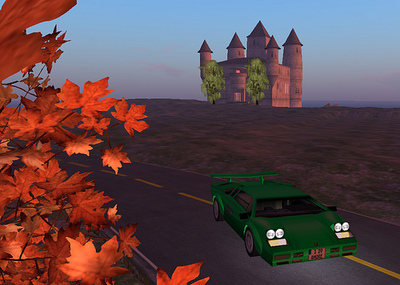 As Owen explains; Lusch Motors combines looks with speed. With pending racing models, Lusch Motors has hopes of being a 'household' name to racers. "If you want to go fast but in style, the choice isn't hard, these new generations of cars have all the basic features you'd expect of a real car in Second Life. Combine that with the looks and handling and you will be surprised that the cars are all for sale under one thousand Lindens."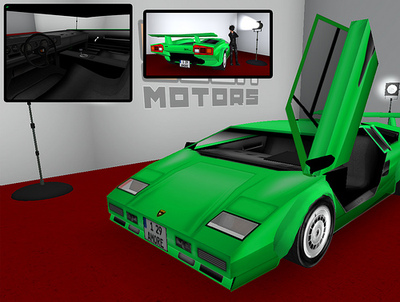 With the implementation of an updater script, all Lusch Motors cars now update automatically. The interior is a wondrous piece of craftsmanship and along with the overall esthetics of the car's you can really get a feel of the gap they are trying to fill.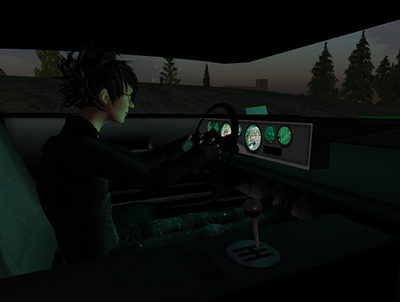 "You don't get spammed with partials, it doesn't loop some annoying revving sound and no, it doesn't go from 0 to 500 mph in 4 seconds" Will clarifies. Both car builders agree that realism is the first step to revitalizing the long dead "car market" of Second Life. "Reconnecting the driver with the driving experience is most important. It was lost somewhere when scripters got lazy. There are people who sell cars in SL who are car builders, and then there are people who aren't and instead run it as a cash cow, who aren't connected with their products, or their demand, and leave their customers in the dark. I think we found the light switch."
Szym & Lusch Motors can be visited at Zebulon