by Alphaville Herald on 08/03/08 at 10:44 am
GiftNet Gift Card System also sells transferable and fully automated gift cards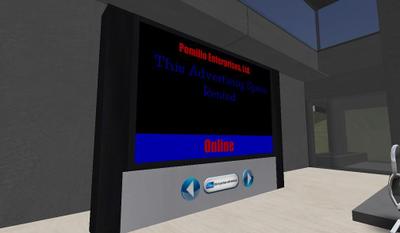 Today Polimio Enterprises is announcing the release of a revolutionary new gift card vendor system, the first one to be integrated with the FirstMeta MetaCard API.
The vendor is desgined to sell objects like any other vendor, but thats were the similarities stop. GiftNet Gift Card System also sells transferable and fully automated gift cards – owners no longer have to manually redeem gift certificates it is all done securely through this new system.
After weeks of extensive testing and bugfixes we are finally prepared to announce that GiftNet is now commercially available to the residents of Second Life!
FirstMeta, the company that created Second Life's first in-world credit card system, worked closely with us during the development process designing the button with the First Meta logo displayed and supplying the Metacard API.
Our system is highly flexibile, allowing owners to configure gift card prices, values, associate textures with objects being sold,etc,etc. Any product stored inside these vendors can be purchased or discounted with a gift card. Merchants can optionally share access codes to make their systems compatible with one another. In addition to that these vendors will take both cash payments and metacard payments. In order to use MetaCard functionality merchants must acquire a merchant account at http://www.firstmeta.com. The process is painless and you are always approved as long as you have a real business location within second life.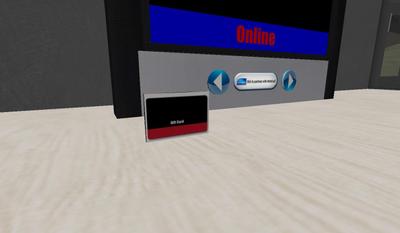 Dozens of residents have been awaiting the release of this new system since it's development was announced on slexchange in mid february when Polimio Enterprises began recruiting beta testers. We kept details about our integration with First Meta secret, however, until the very moment that the product was released.
While there are about a dozen other known gift card systems in second life this new system offers many features others do not – besides the MetaCard integration, GiftNet is extremely easy to configure compared to other systems and priced competitively to boot. For a mere 650 Lindens anyone can acquire this new system to use in their place of business.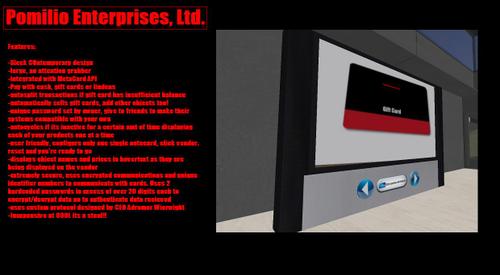 Here is a list of product features:
This Vendor is EASILY the most advanced gift card vendor in SL with a plethora of security features, and other nifty features designs to make it EXTREMELY EASY to use. FirstMeta officially granted us their permission to use their logo on our machines!
Interested yet? If you aren't now then you will be after you read this:
-accepts MetaCard, gift cards or lindens
-autosplit transactions if gift card has insufficient balance
-automatically sells gift cards, add other objects too!
-user friendly, configure only one single notecard, click vendor. reset and you're ready to go
- Set a password and give it to other merchants if you want your system to be compatible with theirs
-Secure, GiftNet uses encrypted communications with a hardcoded 27 digit alphanumeric password along with your own password you set as the owner to authenticate. GiftNet uses other secret authentication procedures to ensure that we keep your lindens safe!!
- Simple, You configure the GiftNet Gift Card System and it comes with built in gift card textures, automatically loads gift card object names into memory and sells them along with any other objects you add to the vendor
- Flexible, You can disable gift card functionality at any time and the vendor will simply sell objects at the prices you have set. Disabling the gift card system makes it so that users who have purchased cards from you will be unable to use them. Choose who you want your vendors and cards to be compatible with!! Configure price and values for you gift cards (ie if you want to sell a 100L gift card for 75l), set textures to display along with your objects.
- Sleek and Large – An Attention Grabber!! – GiftNet vendors have large screens to make you products highly visible. The vendor has a contemporary design. When GiftNet detects that no one has touched it for a certain amount of time it autocycles through your products displaying them one at a time.
-Efficient, GiftNet shows product names and prices of objects it shows on the display screen in green hovertext over the vendor.
-when wants to pay with a gift card all they have to do is rez it, activate it if it hasn't been used before and click it within 50 feet of the vendor, once the price has been adjusted all they have to do is click the vendor and a confirmation dialog box will display asking them to approve or deny the charge once approved the product is sent to the customer
NOTE:
It is ESSENTIAL that you set all gift cards to nomod and nocopy before selling them to customers or else you may as well give all you products away free.
For security purposes this system will not allow gift cards to be attached so it is recommended that you leave a small build spot around wherever you place this system so that customers can use their gift cards…cards must be rezzed within about 50 feet of vendors.
It is also important to set the config notecard to nocopy/nomod.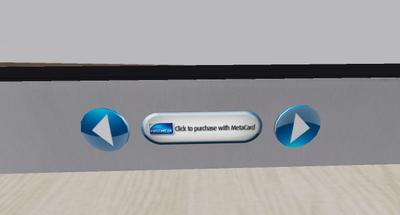 Currently if the gift card balance is insufficient customer can pay the difference in lindens but not metacard.
If a customer wants to pay with metacard they can by simply clicking on the vendor which will bring up a dialog asking them to approve the charge. When paying with metacard customers cannot split the transaction between lindens and metacard or gift cards and metacard.
Vendor works with up to 30 objects with metacard enabled or 45 objects with metacard disabled. The system is copyable so you can make unlimited copies for personal use!!
NOTE: This vendor DOES request debit permissions. However you may refuse them if you are uncomfortable and the vendor will still operate. Debit permissions are only required if you want the vendor to be able to automatically refund customer if they pay too much or too little
GiftNet vendor is currently available at:
http://www.slexchange.com/modules.php?name=Marketplace&file=item&ItemID=571473http://shop.onrez.com/item/529241
our offices are at:
http://slurl.com/secondlife/Schreckhorn/171/37/42/
and see more of our products here: http://shop.onrez.com/Adromor_Wierwight