by Alphaville Herald on 30/03/08 at 11:53 am
Buy this land – get Philip Linden off the ban list in Sanchon and Jinsil
---
[UPDATE: Second Life Herald ads WORK! Less than 4 hours after this ad ran, Sanchon and Jinsil were SOLD to Rockwell Ginsberg of RG HoldCo. We congratulate Mr. Ginsberg on his taste in land, and remind our readers - if you have a product or service to promote, need to get Philip Linden off a ban list, or just want to liquidate and tier down in protest, the Second Life Herald delivers the most savvy, sophisticated in audience the metaverse. Contact Tenshi Vielle to place your ad in the Herald]
---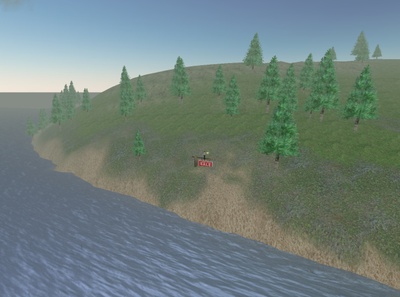 Two entire side-by-side mainland sims – Sanchon and Jinsil – are now for sale. Waterfront runs the entire length of Jinsil, facing two Linden protected water sims – this provides direct access to 10 amazing Linden water sims and a continent worth of boating. Sanchon features a beautiful beach which runs the length of the sim, and is a rare mainland corner sim at the north end of the continent. You could fight it out on the Linden land auction and pay more for less desirable properties – or you could buy a piece of Second Life sailing history today.
Fanboy amenities include the chance to get Philip Linden off the properties' ban lists and the knowledge that Sanchon was the first mainland sim used for testing the Havok 4 physics engine with sailboats.
The Second Life Herald racing yacht has sailed these waters for years – but now it is time for someone else to run this part of the world. Consider the possibilities – you could divide these sims into an incredible number of ad farms – each sim contains 65535 m2 of usable land – or leave them in once piece and enjoy the best the mainland has to offer.
These sims are offered for sale by RPM property – contact River Mondrian, Muzik Absolute, or Pixeleen Mistral for details.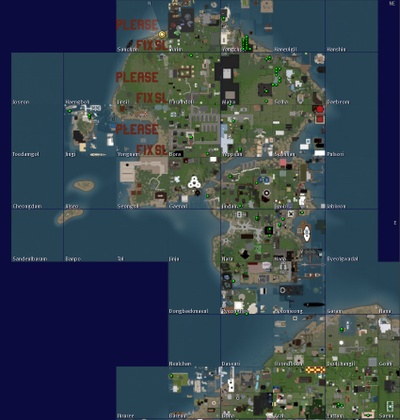 Sanchon and Jinswil are located at the north end of the continent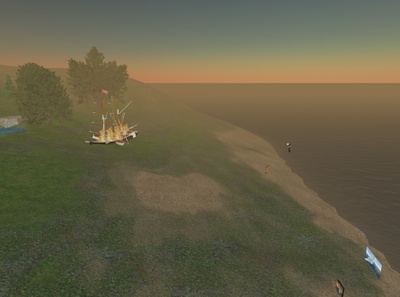 gently sloping beach in Sanchon