by Alphaville Herald on 03/03/08 at 11:03 pm
Advertise in the Second Life Herald – before we start in-world ad farming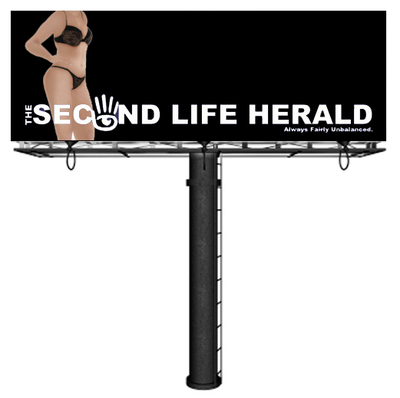 Is this what you want to look at in SL?
Herald advertisers reach thousands of Second Life residents every day. We offer box ads at the top of the left- and right-hand columns, banner ads at the top of the page, and one-time posts in the main thread.
Advertising rates:
468×60 pixels, horizontal banner:
L$6,000 per week, L$22,500 per month
145×145 pixels, sidebar:
L$5,000 per week, L$20,000 per month
145×290 pixels (i.e., taller than it is wide), sidebar:
L$9,000 per week, L$35,000 per month
One-time post, main thread (included in our RSS feed):
L$10,000
For other ad rates or general inquiries (rates can be adjusted depending on placement), please contact Tenshi Vielle at smiletenshi [at] gmail [dot] com. Remember – the virtual world view you save could be your own!