by Alphaville Herald on 30/03/08 at 7:00 pm
inSL™ logo program already helping simplify, stabilize virtual world
by Pixeleen Mistral, National Affairs desk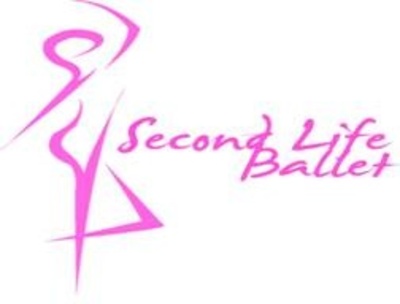 TOS and trademark controversy hit the arts in SL
As suggested earlier, the inSL™ logo and trademark program can simplify residents' choices — early signs are quite encouraging. For instance, Espresso and Inarra Saarinen decided for legal reasons that they cannot agree to the new Terms of Service for Second Life, and so will not log into the virtual world.
This reduces stress on Second Life's infrastructure, and more importantly, keeps Second Life Ballet performances from creating any sort of lag or distraction. Without performances, Sidewinder Linden and Pathfinder Linden – two people I have run into at the ballet – will have more time for, well, something or other. Making plywood cubes, perhaps.
I conducted an e-mail interview with Espresso Saarinen to get a better sense of how the new trademark policy will affect the arts and "your world, your imagination" going forward. Espresso replied:
"Look at mixi (*the* social web site here in japan). They did an aggressive TOS/trademark thing. The users objected. Mixi heard their users and fixed it. Instead of making war with their user base, they made an alliance, and guess what, the user base became their ally and the community became larger and more vital."
"If Linden Lab really believes the smoke they blow about user-created content and so forth, perhaps this should ring a big red alarm. The trademark noise will blow back to the whole TOS mess, and the TOS is an amazing, and should be embarrassing, aggressive document, giving the users nothing – a one way deal."
"Adobe just goofed this last week. Aggressive lawyers sans adult supervision declared war with their customers. Someone woke up, and it is being fixed"
"I wonder if this was an internal war at Linden Lab, and the few with the in-world vision of partnership with the customer lost."
Espresso also shared a copy of the letter he sent to Linden Lab, which says in part:
---
"…while we understand Linden Lab's need to protect its service mark(s) (I do this stuff in RL), perhaps it can be done without going to war with the customers a la the RIAA et alia.
The ballet has been operating for over 18 months, has considerable following in-world and in RL. It has been promoting Second Life, the arts in Second Life, etc. since inception. The ballet is completely non-profit. In fact, given land tier etc, it is quite anti-profit. This was all done with the awareness of Linden Lab, the tacit consent of Linden Lab, and with occasional active participation of Linden Lab employees.
Second life ballet has been used by Linden Lab to promote Second Life.
The "Second Life Ballet" has been operating as a 'group' within second life with the awareness, tacit consent, etc. of Linden Lab. it has over 600 members. in fact, we *paid* Linden Lab for the right to form the group and hence the right to use the name.
The domain "slballet.org" has been in use since february 2007, has many links *to* it, internet email addresses of the form foo@slballet.org out on much RL PR, both in english and japanese (and many reference from many other languages).
We have movies of the ballet on flikr and other media, a DVD in production, and, of course, many assets within Second Life.
Where do we go with this, other than to anti-productive legal pissing contests? Where is the win-win solution?"
---
Indeed. Without a win-win solution, don't expect to see much ballet in SL going forward. Second Life is getting simpler all the time.