by Alphaville Herald on 24/06/08 at 7:33 am
[Peter contacted me early this week asking if I was interested in featuring a Post 6 Guy for a change. I checked his profile and was more than glad to see a male avi whose shoulders were not set to 100% and who seemed to have a good feeling for fashion and styling. During our conversation he proved himself as incredibly charming, smart and natural and when I told him I would expect a Post 6 Guy to drop his pants, he immediately agreed. Yes, I love my job! Our photoshoot in The Block and one of the Surfline sims was great fun and I consider the naked butt a perk that comes with my job. - Bunny Brickworks]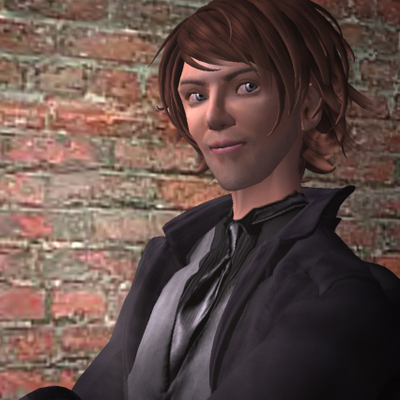 I think I must have downloaded the first Second Life viewer about three times, and sneaked around the signup page for several weeks. Back in fall 2006, SL got quite some coverage on BoingBoing.net, and with a background in 3D design and internet experience dating back to 1989, it looked very attractive to me. I still remember when I made the crash course on Orientation Island, and what a hard time I had alt-camming and moving objects. Waterhead became my first home, and my first click on my first ad took me to a mall next to a BDSM joint. Welcome to SL!
My career as builder ended rather quickly when I realized that the rudimentary tools in SL where Stone Age compared to what I was used to from industrial grade 3D applications. But by then I was hooked already, and what made me stay were the great people I met in Second Life. I never saw this as a game. A game has a purpose, and a goal. A game has rules. Second Life has rules as well, but not in the sense of a game having rules. And it certainly does not have a goal. Second Life always was a social platform for me, and the friendships and bonds I formed go far beyond everything I ever experienced in other messaging environments. My closest friends in SL, I would consider to be real friends. I feel for them, and care for them, just as I do for my First Life friends.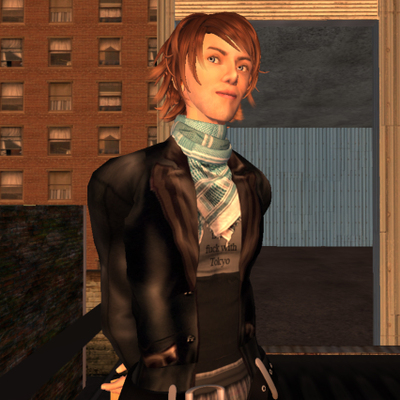 Second Life allowed me to learn a lot of things about others, but even more about myself. You often hear people say "I'm completely different in SL" or "I am the same in SL as in FL". The truth, as so often, lies in the middle. I am very shy in First Life, and not very daring. I am the person standing at the back of a party alone pretending to have fun. Yet here I am, showing my butt to several thousand readers of the Herald, and almost certainly will get a lot of drastic, probably even mean comments. Both is me. The shy First Life person is a part of Peter Stindberg, as much as the bolder, more dashing, more charming and more relaxed Peter Stindberg is part of the person behind the keyboard. SL allowed me to unearth those sides of me, also the "unmanly" sides of being emphatic, vulnerable, and emotional or having an interest in fashion. The person behind the keyboard benefits from the experiences Peter Stindberg makes.
Fashion, hmmm … fashion. Second Life has a hidden hierarchy based on appearance. It does not matter what style you subscribe to, as long as you look good and even more important, individual. While I hate shopping in RL, mostly because of over eager clerks and ill fitting, low quality, overprized items, SL has opened the gates wide for me. Almost each day I marvel at creations of talented designers, and in this course was gifted by the friendship of some. Still today, shopping for a male avatar is a challenge, but I have broadened my horizon and started to look in the female sections, because a lot of items can actually be used unisex. But seeing the t-shirts from FORM, the boots from [ON], the creations from Shai, the coats from Cubic Effect – or the lovingly designed and crazily cheap Japanese sims with their talented designers – mmmm …
Another thing Second Life opened up for me is business. I am employed in First Life, and too afraid to become an entrepreneur. Yet in Second Life I started my first company a year ago and made it the leading player in its field in the meantime. And just recently I started a second business with a friend, meticulously planned and documented from the beginning. SL allowed me to simply try and experiment, and I enjoy the possibility to run an ethical business without the nasty compromises FL often imposes on you.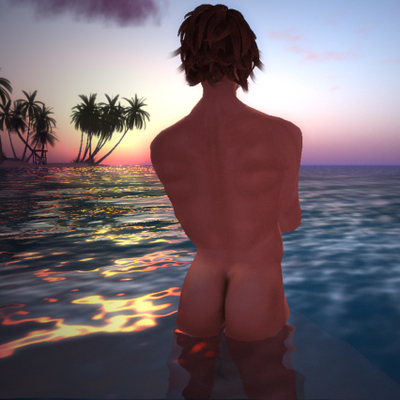 However, what makes my second life still worth living day after day is the great people I met. I make acquaintances easily, but it is always wonderful when a casual encounter leads to a friendship. We may live in a cartoon world, but the minds and souls behind the keyboards are often truly wonderful. I am deeply indebted to my friends here, to the people who opened their souls and their hearts to me. They made Peter Stindberg what he is today.
Now that Bunny Brickworks had packed away her camera it's time to put on the asbestos undies, and prepare for the traditional flames. But please don't forget, that I am a human being, and that I have feelings. I'm looking forward to the comments here, and don't be shy to IM me in-world or comment on my blog at http://stindberg.blogspot.com