by Alphaville Herald on 17/12/08 at 11:06 pm
[If there is anything like a perfect SL couple then it is surely Nimil and Lucas, the creative masterminds behind LuNi Designs. They are wild and morbide, a little freaky and macabre but most of all they seem to be a wonderful team, both in their work and in their daily life. Though both of them are strong individuals, it is hard to imagine the one without the other. It was only natural to feature them as a couple and I want to thank them for the great photo shoot we had at Tainted Hearth, the sim that hosts their store and will soon be gone as it is OpenSpace. If you are looking for a dark photo setting, please tp there as long as you can, it is worth a visit. – Bunny Brickworks]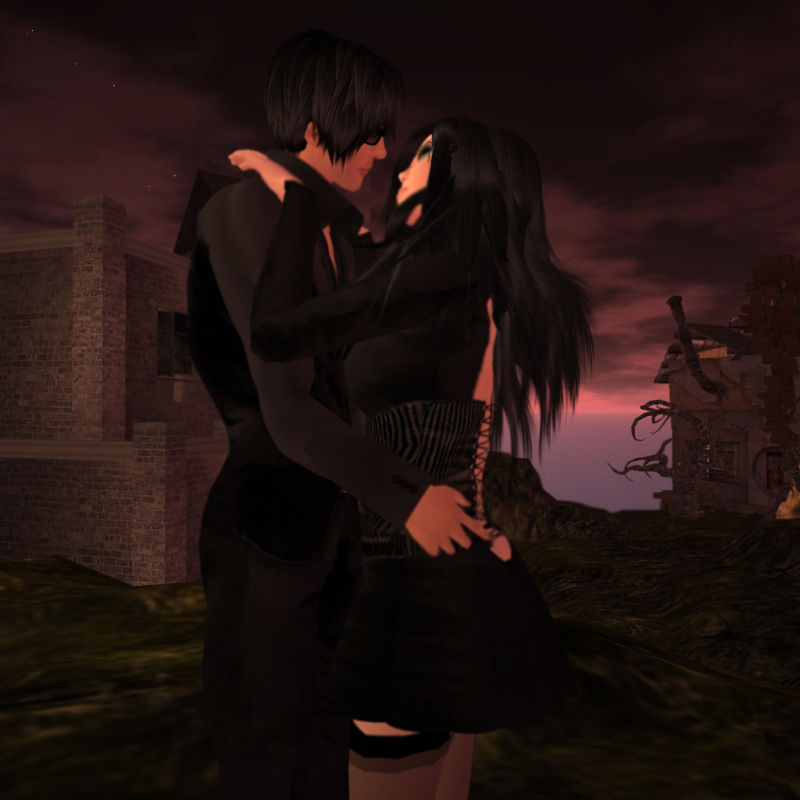 First of all, we'd like to thank the Herald and Bunny for inviting us to appear in this edition. We are very honored to be the first couple she features for Post 6 and hope it begins a new tradition for her readers.  And now without any further fanfare, here we are in our own words.

Nimil Blackflag
I started SL in June 2006 back when they opened registrations to people who couldn't, or didn't want to verify. I'd known about SL since 2004 but had no credit card, so I couldn't join. My evolution from "noob to now" has been quite a fun little adventure. From dancing (not stripping, I never took my clothes off for money :p), to DJ'ing for Phreak Radio, to my present day occupations as a content creator, and photographer.
I met this guy in a crater while I was exploring Gypsy Moon, and he was the first person that I have ever felt comfortable just talking to without feeling like I was being judged, without feeling like I needed to be something. That guy was Lucas and 2 years later that guy is still my best friend, and now my husband.
I taught him how to make a box and he took that knowledge, and built a store, a life, a world… a place for me and him. We created LuNi Designs, where we take all our crazy thoughts and present them to the residents of Second Life. He's the reason I strive ever onward to be better; to learn more. And to do something that will blow everyone away. He's the reason I started trying to be serious about my RL art, and my second life photography… which now has it's own gallery on the second floor of our store.
I guess I'm proud of what I've become… from a little camping noob to a creepy artist type person. I've made some interesting friends (and enemies) and I wouldn't change it for the world.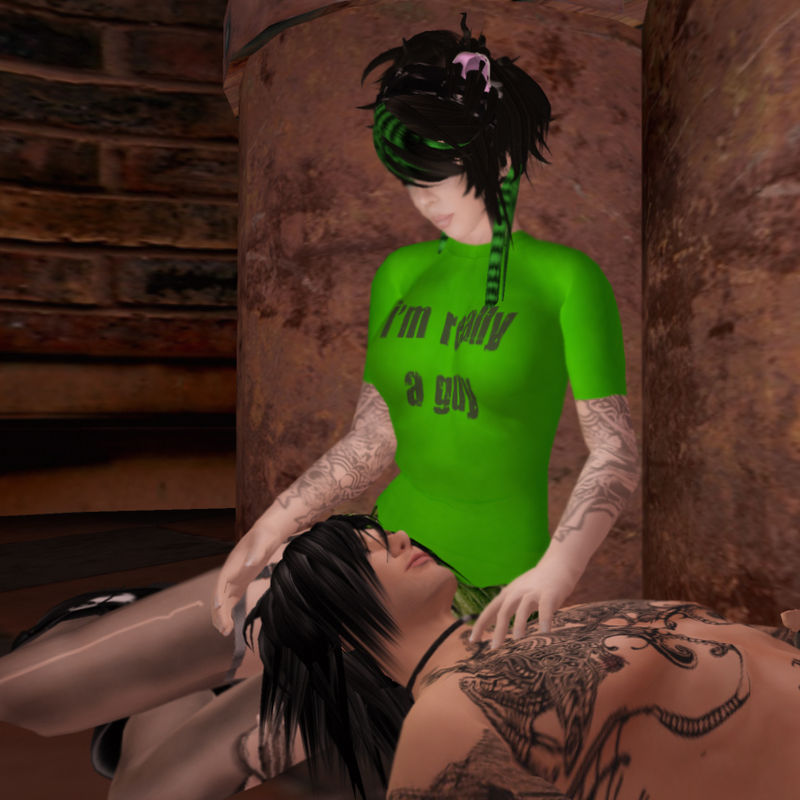 Lucas Gerard
I've been in SL for about two and a half years now.  I began this Second Life at the prodding of a very good friend and spent my early days floating through beautiful sims that people had created. I camped. I role played. I went to clubs. I supported friends with their various projects and basically wandered the grid meeting people.  But it wasn't until I met "mouse" (Nimil) that I began to want more out of my time here.
We actually began our relationship inside of a crater on a sim that I used to love to wander around in named Gypsy Moon. We struck up a conversation there that isn't finished yet, and she has become one of the few reasons I can imagine to "want more" out of anything.  Because of a promise I made, I am now (among other things) a builder, a scripter, and an animator here in Second Life.
 During our two years together, we've met and made some great friends and family. We've expanded on our talents, indulged our whims, and hopefully have been a minor force of fun and craziness where ever we've gone. It's also led to the creation of our store "LuNi Designs".
The items we make for LuNi tap into our darker sides, which are very much a part of our everyday humor and character. We've tried to create things you don't readily see along with the more traditional "we like it, so we make it" kind of things.
The current incarnation of the store is located in Tainted Hearth (which will be gone at the end of December due to the OS troubles). I was very glad that Bunny chose Tainted Hearth for the photo shoot. We had a great time building that experience with our friends and were very proud of the work we did there.
I believe that there is no singular experience that can encapsulate what it means to be a part of a metaverse like Second Life. To me, SL is an empty space that has been created by its individual residents and their vastly differing opinions of what it should be and mean to them. But Second Life would be just as empty without all these individuals sharing their visions with each other and forming bonds and relationships together.
My Second Life is full.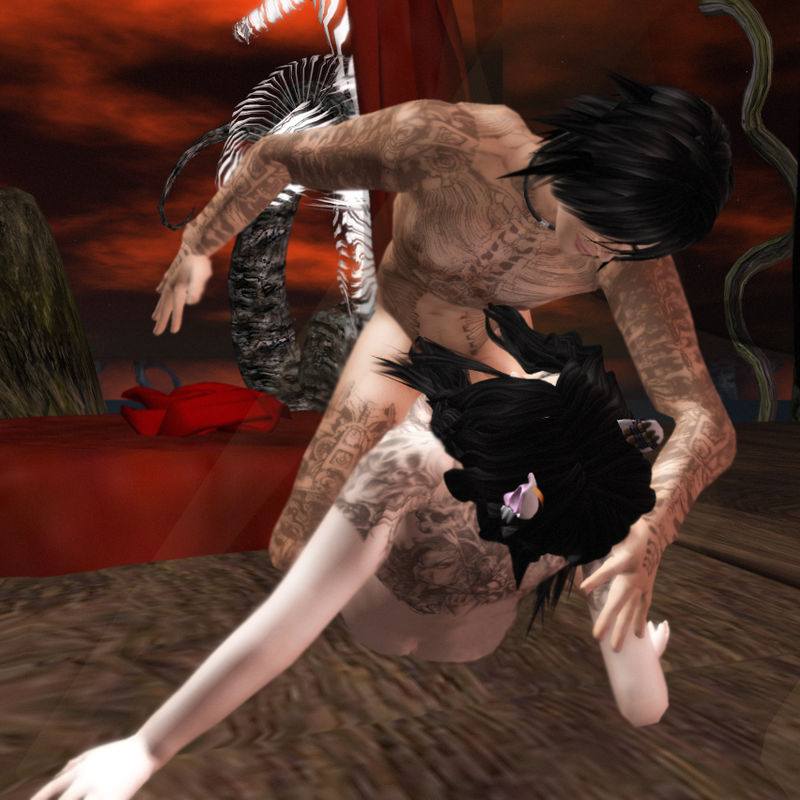 Some Links About Us:
http://slurl.com/secondlife/Tainted%20Hearth/60/168/27
http://www.flickr.com/groups/662804@N24/
http://luni.wordpress.com/
http://lucasgerard.wordpress.com/
http://nimil.inworld.sl/