by Alphaville Herald on 23/12/08 at 10:10 pm
[When Clover rezzed in front of me in this winter wonderland she calls her home, I could not stop and stare and that incredibly beautiful face. She looked like Mrs. Claus in her green and red dress and it was crystal clear she would be my Christmas Post 6 Grrrl. And during our photo shoot I felt almost sorry when she dropped one piece of clothing after the other until she was finally bathing in this champagne glass in the snow. Silly, I know! She is as entertaining as she is pretty and I hope she's just the right girl to get you into the holiday mood. I want to wish our readers a very Merry Christmas and thank you for your loyalty – yes, even our little trolls. Happy holidays! – Bunny Brickworks]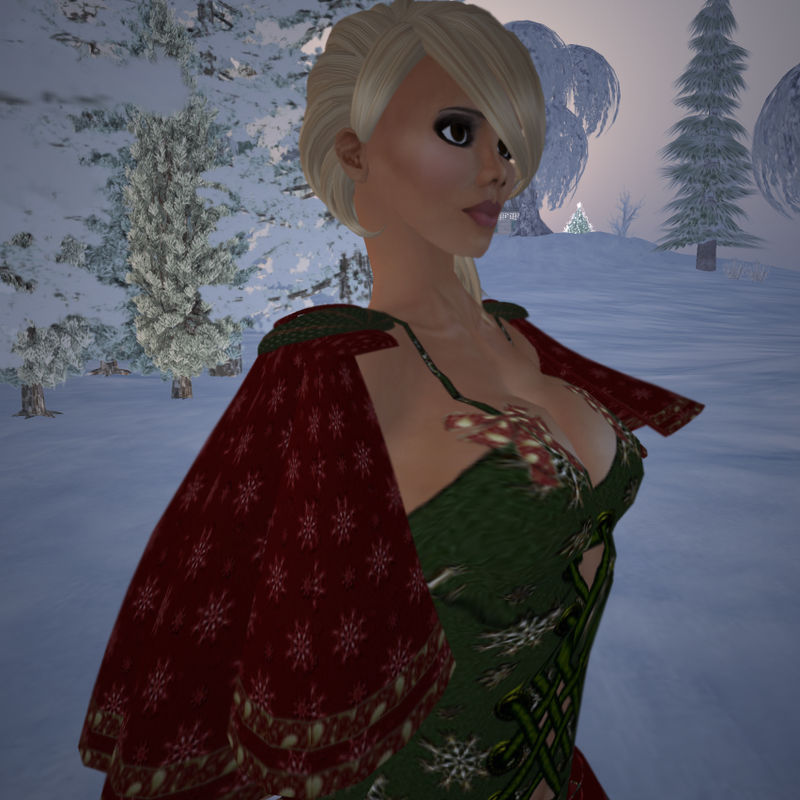 I want to thank Bunny for the great photos and the chance to talk about my time here in SL. So where do I begin or end, almost two years in SL is like a lifetime and I am so not a writer so bear with me as I try to condense it a few paragraphs.
Idiscovered SL while watching a Sunday Morning show and thought why not.I was born to a crazy world that still can keep me guessing. When Ifirst roamed SL, I used a free backpack and tented on any sim thatseemed empty. I thought that when you signed off that your avatarstayed there and hated the thought of avis tromping past me. I'm notsure when I figured out what "away" really meant. (duh).
Wasn'tlong until I broke the first rule I gave myself. 1. Never spend RLmoney. That ended when I couldn't figure out how to use the voucher atGuRL 6 and damn I wanted that orange hair gone, so I opened a Paypalaccount while drooling over all the wonderful hair. My spending wentall done hill from there. Rule 2. Never talk about RL or get involvedwith men, pfft, we all break that rule eventually. Discounting thefirst two men, I had no idea what those balls did, OMG!!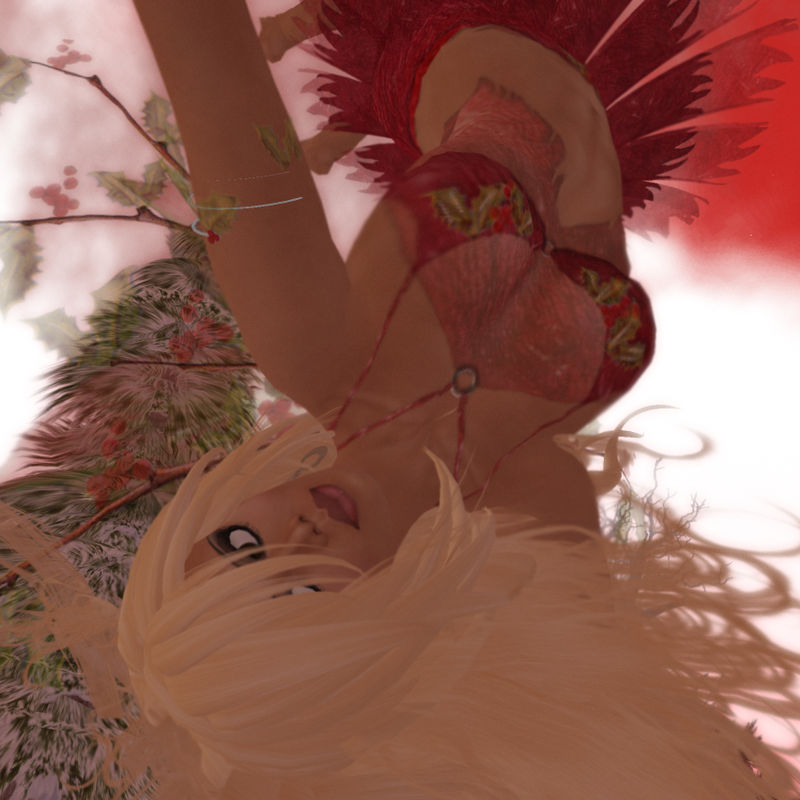 After2 months I started to get bored with the one place and went to hearReggae tunes, I asked a friend if he knew of any blues places in SL andhe gave me a landmark for The House of Tunes. I couldn't wait to tryit, so I got dressed in my favorite freebies and my new hair and setout make a good impression.
Butno, Clover walks over to the beach party and straight into the pool, Iwas so embarrassed I poofed away in shame. I eventually returned thereand have never looked back.  Hanging with the DJs and learning the Blues has lead to a full SL of music, friends and very silly chat.  It's been almost two years and I still hang out at House Of Tunes/Xroads.  
Ialso work at the JunkYard where it is wild, crazy and too much fun forwords, I really let my hair down at the Dreamcatchers Distillery andcatch up with, and unwind with my closest friends and my umm, crazy andzany partner Madsen.
Ilove the Boston Redsoxs and when I saw the group, I joined so fast thatI almost crashed. When baseball season starts up again, and the gamesbegin, I'll have hundreds of fans to bitch hoot and hollar with.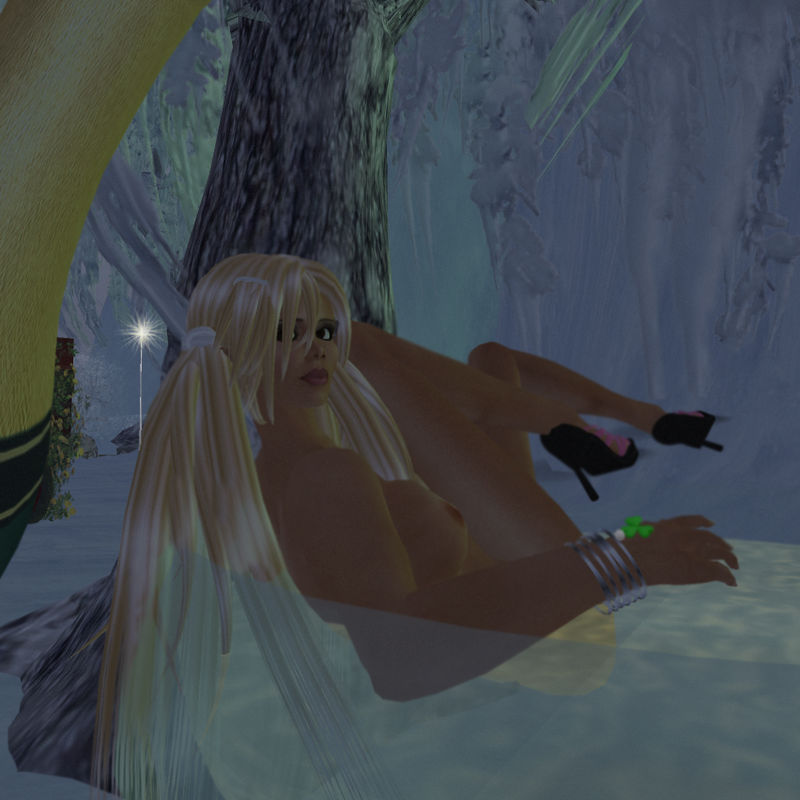 Iwish that SL allowed you to have more than 25 groups. I wish that afterbeing here for almost two years I could build my own house. I hateclouds/ghosts when you tp, but they're better than getting ruthed. Ilove shopping, dancing, and hanging with my crazy friends after a busyRL day.
What could be better than putting your feet up and letting the diva ooze out, all night long! *winks*