by Alphaville Herald on 27/03/09 at 4:35 am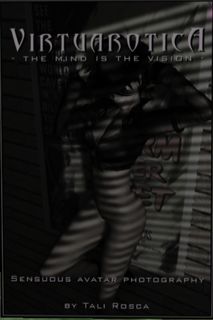 I'm pleased to announce that I'm exhibiting a small range of in-world avatar photography.
The idea of the pictures has been to make artistic nudes in much the same way you'd do in RL, yet at the same time meeting SL on its own terms, creating pictures which look like they belong in SL rather than being imported from RL.
The exhibition is hosted in the Abbey Island Dance Club – head northwest between the buildings from the landing spot.
We are opening the doors for an event at noon SLT, Saturday the 28th of March, 2009. While it is not technically an opening event – the pictures are already on display there – it is still the official launch of the exhibition.
Harpo Jedburgh will provide live entertainment with his eclectic mix of acoustic, ranging from Bach to Britney Spears, perhaps including his infamous mandolin rendition of Anarchy in the UK.
I will be there to talk about the techniques, ideas and inspiration, if you're interested. –Or you can just visit to take in the sights and sounds.
I hope to see you there
 – Tali Rosca