by Alphaville Herald on 09/03/09 at 7:59 am
by Tenshi Vielle, classy and fabulous fashionista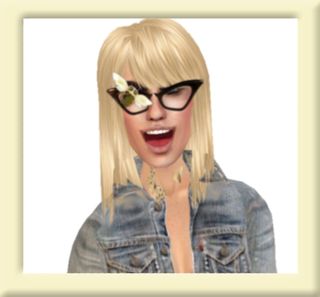 There are many processes any goodFashionista goes through when becoming properly attired for an eventor blog post. Tonight, my friend Niki played National GeographicPhotographer to my wild African Lioness as I got dressed for a blogpost at Shopping Cart Disco.
In good NG fashion, Niki joined me forshopping at "&bean", a newer store in SL and promptlydiscovered, unlike myself, that I was actually shopping in mypanties. The fantastic glitches between the Linden Lab viewer and thenow-debunked Kristen Viewer caused me to believe I had "pants" on– in fact, I did not.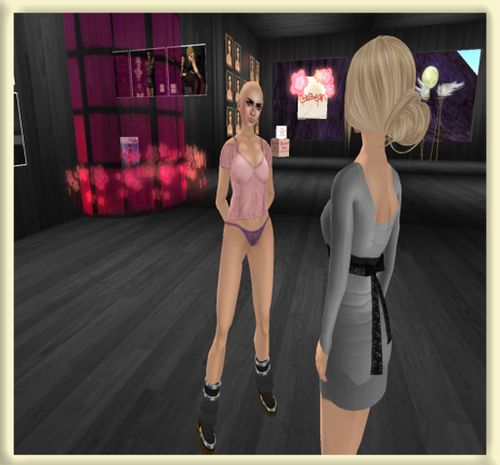 Oh well. I was well aware that I was shoppingbald though, and in a pair of totally inappropriate boots.
In hindsight, least I was WEARINGunderwear
&bean had a preview of their"Angry" skins for a big whopping $1L, and in my fashionableboredom I picked one up. Angry is a fitting moniker- the heavy browsare enough to shame any McQueen model. I looked perfectly emo-angsty;the Herald commenters wouldn't find me in this getup! I'd blend rightin!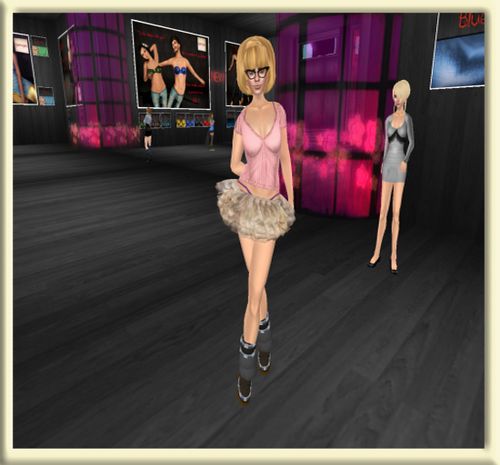 The tutu was something I just couldn'tpass up. Every girl dreams of being graceful and strong like aballerina, I think. Unfortunately, some of us were dealt the"Computer Geek" lot of cards in life and all we can do ispretend, locked in our basements. Le sigh.
There was a problem with the tutu- itshowed my panties like I was a $2L truck stop whore in Ahern. Thepanties had to go. So did the hair I had picked out of my inventoryon first shot… I looked ridiculous.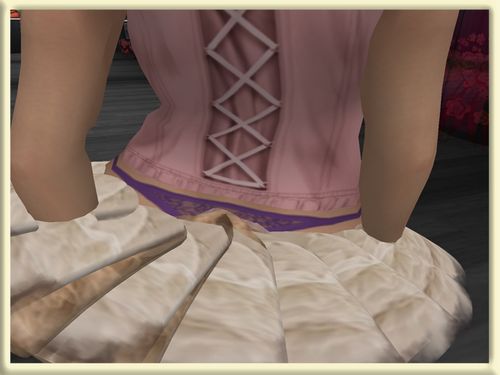 I dug through my inventory some moreand found the right hair from Zero Style. (Yup, that's right, I haveZero Style. I know. Irony.) I also found some nice accessories fromFour Yip hanging around in my inventory. I tried her polar bear bootswith my skirt, but, meh. Too much carry over from winter – itdidn't go together well. What DID go together well was a few bitsfrom her Spring ensemble from last year – the flower belt over thetutu, and the cute bugs. Yes, that is a bug over my right eye. Yes, Iam going to rock that like it's 1999. It fits, and it's cute. The bugstays.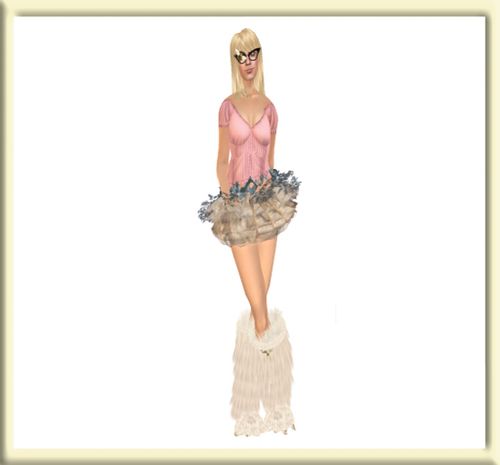 Hrm. A little more inventory diggingbrought up some adorable ankle boots from Tesla in a not-matchingpurple color. You can tell how excited I am by how wide open my mouthis. I just hope the bug on my eye doesn't decide to go for my mouth.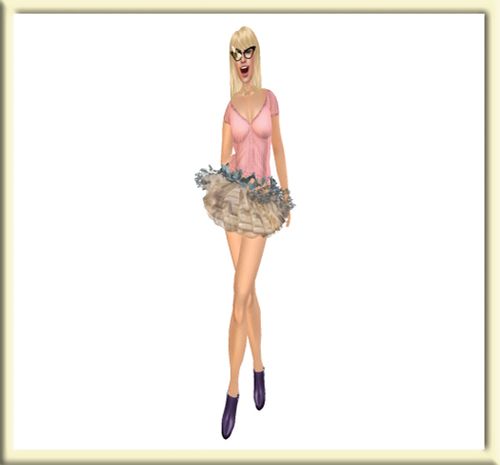 One more layer because Spring tends tobe the season of strange weather. Denim jackets are indeed back thisseason, at least temporarily – I'm rocking one from En Svalde.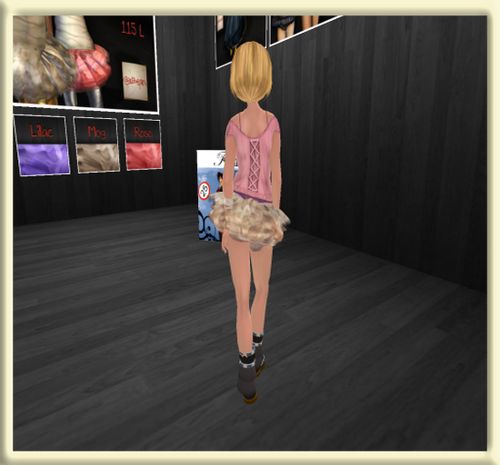 Niki's last picture of me was taken intrue blogger fashion, high-rez with a plain white background. We likea little vanilla with our fashion.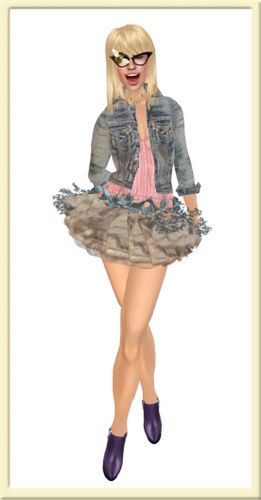 And now, just to round off my post withsomething totally cliché:
"A girl should be two things: classyand fabulous." –Coco Chanel
Fashionable Credits can be found @Shopping Cart Disco. (http://www.shoppingcartdisco.com)