by Alphaville Herald on 27/05/09 at 7:12 pm
[I was out looking for a club, youknow the ones that land you in East Narnia and make you walk throughthe whole sim to get to the club? Anyhow, on my walk to the club Ispotted Matti Rau, decided I wanted to get to know him a little betterand here he is as a Post 6 Guy. Hope you like him as much as I do. - TImothy Morpork ]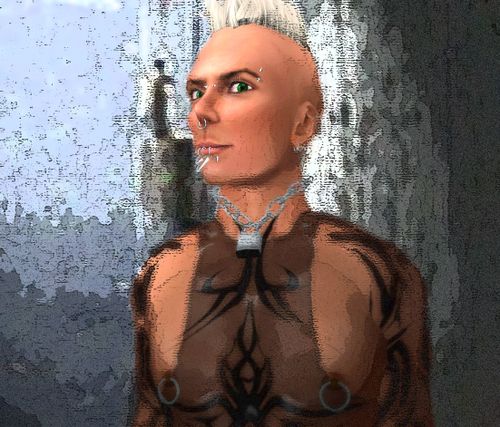 When Timothy asked me to be a Post Six Guy Iwas proud and scared. Proud to be attractive enough to get asked for aninterview, but scared to write this part. My native language is Germanso some sentences may sound like they are from a young Schwarzenegger:-)
I was born in February 2007 to investigate whether a virtualworld is the place to promote some of our clients. It was too early todo this, but I stayed here anyhow. After some weeks looking around tofind latex clothing for men, I realized that there are none. Tons oflatex for women, not really any fitting a man's body.
Itried to do some textures and loaded them up. They worked great for meand so I rented a little job and put them for sale. That was the startof RubberDevils. Now we have more than 700 latex clothing items for menin my RubberDevils Flagship Store. So if you´re searching for hot maleclothing, stop by and look around.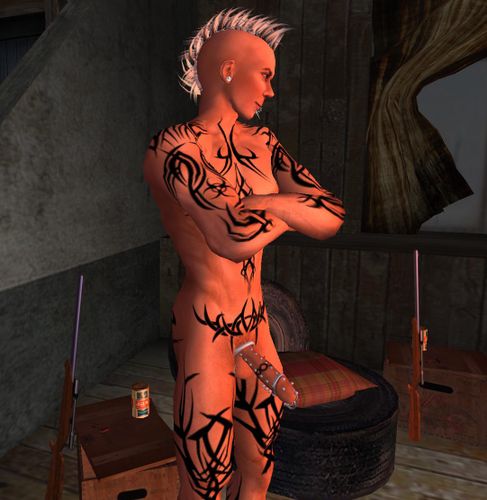 So, when I'm not talking to customers, I´m on exploring the fetish side of this world, and always willing to make new friends.