by Alphaville Herald on 31/05/09 at 2:23 pm
 Diversionary tactics nurture collectivism
by Matt Cvetic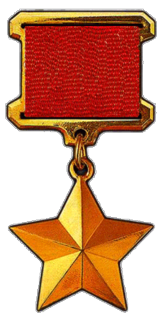 Recently introduced to the celebrity Prokofy Neva's blog, a great curiosity arose in me. For the uninitiated, Prokofy is a prolific and controversial Second Life blogger. Her contribution to the public discourse is to claim anyone and everyone who captures her notice is a communist, a collectivist, a left-bent hippie, or any of a thousand entries from her well-worn Red Thesaurus.
Prokofy bears no burden of proof. Instead, it's up to the accused to prove otherwise. Anyone who attempts self-defense or disagrees is a crypto-communist or a hypocritical communist. Evidence contradicting Prokofy's assertions doesn't weaken the assertion. Instead, it impunes the character of the accused.
Prokofy delivers it all in a loquacious stream of consciousness. Judging by the caustic nastiness that comes with it, this stream wends its way through sewage and brine. For one example of many, visit her blog and read her mockery of the physical appearance of a popular SL fashionista blogger. In Prokofy's mind, once her argument has lost all merit, personal insult remains on the table.
The question that tickled the back of my mind was: why? What would drive Prokofy to raise such a stink? Why is she constantly on the attack? Could she really see such a thick march of furred hats and pointed beards? Was Second Life already lost to the reds? Had a New Kremlin somehow escaped all others' notice? It's silly on the face of it, and yet she continues to obsess. Maybe this was a diversionary tactic. Was there something we weren't meant to see?
There it lay, hidden in plain sight. Prokofy isn't trying to identify communists at all. She's trying to prevent others from identifying communist tendencies. Perhaps even to make the very idea of identifying or discussing collectivism a laughable endeavor. If she were trying to create fertile and uncontested ground in which collectivism could grow, she couldn't do better. It seemed absurd at first. I crossed the idea from my list of possibilities unexamined and only returned when nothing else made sense. Then, I took a look at the facts.
---
the politics of personal destruction
---
Prokofy, in her post on philosophy, states that she studied in Soviet Russia. In Leningrad. Studying journalism, of all trades. That's a curious start. Given the ideological limitations of the school staff under Soviet rule, there is no question as to what she was taught to write. As a Soviet Journalist, we can anticipate the tactics she was taught to use in her writing as well. Diversionary tactics and the politics of personal destruction would permeate the curriculum. As a foreign student, she would have been shown nothing but the best that communism could offer. Her perception of communism would be viciously tilted, and for the entirety of her stay, the message would be this: personalities are expendable in service of the greater good.
Our next observation is this: Prokofy's harshest attacks are reserved for businessmen. These include vivisection of businessmen operating in Second Life, and attacks undermining the businessmen who run Second Life. Again, look at Prokofy's poisonous words for the departing CFO of Linden Labs. But what has she to say of the Soviet role play areas in Second Life? What of the communes, easily found in search? Prokofy hasn't a word to spare. Those who speak and act in communism's favor don't raise her ire.
Further, Prokofy makes it impossible to hold a meaningful discussion about property in Second Life. When such a discussion arises, Prokofy dives in as if in a panic. She cranks up the vitriol and drowns the underlying discussion. It becomes the verbal equivalent of a slapstick puppet show. Regardless of position, any who speak are batted down noisily and humorously. The underlying story is forgotten for the outrageous fighting. A Google search for Prokofy and "CMT" or "Copy Mod Transfer" delivers volume after volume of a long-winded Punch and Judy show.
---
Prokofy's utopian commune

---
Now, consider the most curious reality of all. Given the opportunity to manage land in Second Life, to take complete ownership of property issues, the opportunity to prove out her stated beliefs, what approach does Prokofy use? What form does Prokofy's utopia take?
Land management is a well-established business in Second Life, and with that comes a standard ownership model. The model used by virtually every land manager is one of buying an estate, and of ceding ownership of portions of that estate. The tenant purchases the land for a nominal fee and pays tier. The land is set in the tenant's name, fully under his control for as long as he pays his tier. The estate manager is the government, and the land owner is just that: a land owner.
Prokofy takes a different approach. A commune is Prokofy's utopia. Prokofy insists that no tenant is allowed to own his own parcel. All land is communally owned. Tenants are not given the controls to prevent others from entering their land. They can't put their name in the owner field. they aren't even given preferential access to the build tools. Indeed the Ravenglass Rentals group, apparently named for an English region that long resisted democratic rule, is set to allow anyone to join. Go ahead and try. Land ownership is optional. No person is denied membership to the party.
Even the cost of doing business is laid on the community, not the businesswoman running the show. Search for the "Ravenglass Rentals" group, read the description, and there you find it. Properties are listed in search, and the search listing cost is charged to the group. The commune shares the tab. Changing this would be as easy as changing one group role box, but Prokofy declines. On one of her rants against others, Prokofy would readily liken this to 1940s communists co-opting American labor unions. It was common for them to excise obligatory union dues in support of activities promoting the party.
---
Why use a griefer-friendly business model?

---
The model is a failure, of course. Griefers exploit the building and ownership model mercilessly. Indeed, Prokofy trolls for these reactions, as if invested in some degree of failure. She uses every online venue available to her to fish for hatred and persecutory reactions. She posts her business identity to each to guarantee a link back to her land holdings. Deliberately exposing her business is curious is in a realm where anonymity or second identities are the norm.
As the failures mount, few tenants stay long. No old users can be found on Prokofy's land apart from those who have joined her tiny clique through unquestioning fealty or by never venturing to use independent judgment. The intelligent tenants realize they are paying a premium price, that more control and property ownership can be had for a lower cost on an estate. The thinkers leave. By some margin, only the empty-minded and the ideologically compatible tenants remain. Prokofy successfully retains those most susceptible to collectivist influence, yet she broadcasts the appearance of failure.
When communism failed, where did communists put the blame? It was never the person holding communist positions who failed. No, the failure was a weapon used against the money bags who run the show. Of course, the proposed solution was always to cede more power and influence to the ones running collectives. The same pattern repeats in Prokofy's hands. It's a play lifted off the first page of the Soviet playbook. As low as Prokofy has set the bar for Crying Red, we ought to see the entirety of The Soviet Ballet leaping and dancing over the top. We're reenacting the creation of a Soviet empire in a virtual world. Yet somehow this never comes up in the blogs until today. Why? Because a certain blogger became the defacto arbiter of All Things Collectivist.
There you have it – and what a curious construct it is. This is why we are reminded never to question a folly, but only to ask what it has accomplished. If we follow the evidence, the suggestion is overwhelming: Prokofy is reliving her school days. She's created and now protects a home for her misty watercolor memories, painted in Red.