by Alphaville Herald on 25/05/09 at 8:11 pm
by Idoru Wellman, staff writer
The celebrities just can't seem to get enough of Metaplace – the Herald's off the hook party last friday night was just the beginning. MMO pioneer, game guru, and virtual world designer Richard Bartle will be paying a visit to Metaplace Central Tuesday May 26 at 12 noon PDT.
If Bartle's talk is anything like his recent IMGDC keynote slides this will be a fascinating event.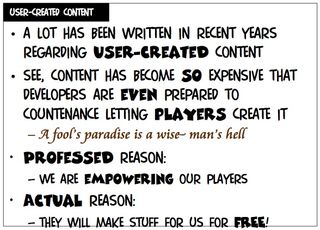 Llnk to the IMGDC slides courtesy of Raph Koster's blog.