by Alphaville Herald on 19/06/09 at 3:22 pm
You can dance. You can give balloons. But where is the love?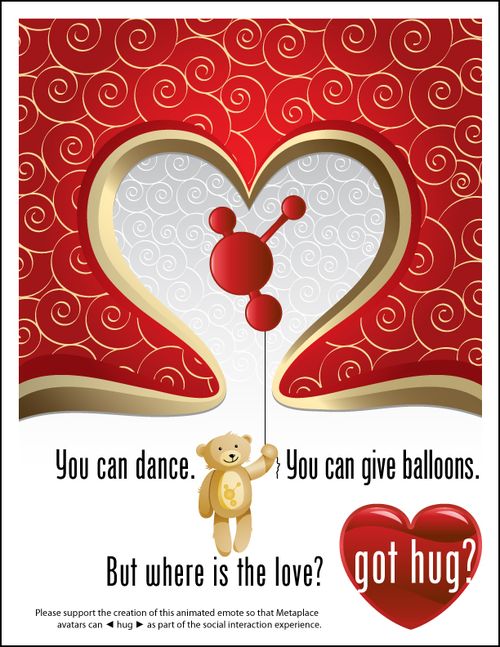 What if you lived in a world where shaking hands was impossible?
A world where you couldn't even hug your best friends?
A world without love… what kind of pixelated life would that be?
Sadly, such a world exists today – in Metaplace.
But we can – we must – do better.
Ask for avatar hug emotes in Metaplace – and show the love!
this is a paid political ad sponsored by the Committee of Concerned Metaplace Players