by Alphaville Herald on 28/07/09 at 12:02 am
[Post 6 is an attempt to present some of the incredible variety of avatars that people create to represent themselves in the virtual world. With such a huge range of genders, races and species, Second Life is an especially rich environment for finding avatars that represent whole segments of populations. Emily Fields contacted me about modeling and as I was chatting with her I realized that she represents a giant segment- "Human Teen," a segment that most of us automatically steer well clear of to avoid anything that smacks of ageplay. As Emily swears that she and her typist are both over the age of 18 at all times, without further adieu we present this week's Post 6 Model, Emily Fields. -Timothy Morpork]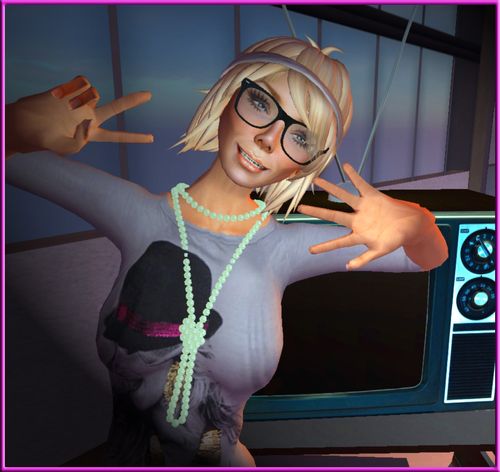 Hiya.  I'm Emily and I'm a bit of a rarity in Second Life.  I don't have a tail or huge breasts or wings or superpowers (unless super-cuteness is a power).  I'm just a normal eighteen year-old girl with normal proportions.  So what do I like to do?  Normal girl stuff: I shop and party and go clubbing and, you know, just hang out.  What more could anyone want?
Yeah, I have glasses and, yes, it does mean I'm super-smart.  But I also need them to see.
Men in second life seem to be accustomed to dealing with girls that are nymphomaniacs, slaves, or airheads (or all of the above).  Consequently, when I am not immediately receptive to crude pick-up methods, I sometimes come off as a bitch.  The thing is, I'm not a bitch, I'm just a regular person with regular wants and desires.  When someone approaches me with unreasonable requests, I react accordingly.  It's the second law of motion.  It's physically impossible for me to do otherwise!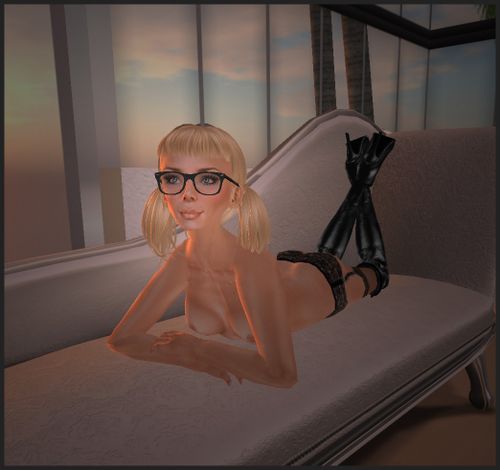 Now, just because I'm not a bitch doesn't mean I'm easy-going. Sometimes I am, but I tend to get fussy when I don't get my way. Luckily there's a few people willing to put up with that (some are morewilling than others).
Okay, this doesn't seem quite long enough,so more about shopping.  I love getting new clothes, so much.  I havehundreds of pieces I still havn't even managed to fit into an outfityet, but whenever I'm not out with people I'm always playing aroundwith them trying to figure out a new outfit.  Unfortunately, since Post6 expects some nudity, I wasn't able to show off many of them.  Ipicked my favourite of the moment for the first shot.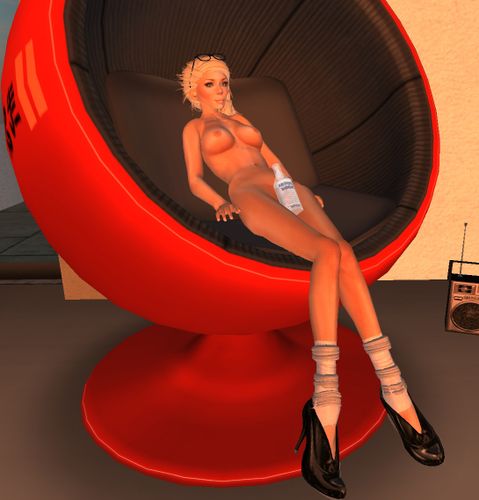 This is myfirst time posing for anything that's getting published, so do try tobe kind.  I'm personally quite pleased with how the pictures turned outand hopefully everyone enjoys them.  I had a lot of fun modeling andhope to do more in the future!
<3 Em.