by Alphaville Herald on 21/07/09 at 7:35 am
[It is an honor to introduce to you what I hope will be an occasional and popular treat for Post 6- the "where are they now" feature. Lusty Millions, a Post 6 Alum from 2005, contacted me with the idea of posing again and I jumped at the chance to work with a Post 6 Model from the early days of Second Life. You can read Lusty's original Post 6, with pictures by Marilyn Murphy, from April 2005 by clicking here.]
Hello, My name is Lusty Millions.
I have been Playing SL since Dec 2004 and I never regretted one day of it and as you can see, after all these years, I'm still here.  I left the game for a while to play WoW but like always, I came back to SL. Actually never left, I always checked in off and on. I  missed my sl family to much, so here I am back, playing what I love to play- SL.
I have met soo many good people through out the years. Some I am very close to. Actually, one man has been with me since I posed back in the  Second Life Herald in 2005, and here I am again. I enjoyed posing last time, and figured I would do it again.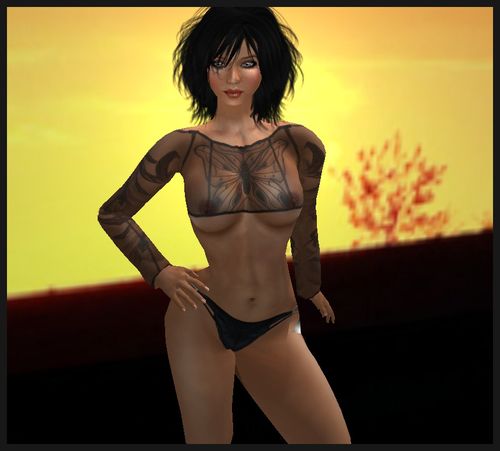 One thing I love about SL is you can do and be whatever you want. Im'm  also a clothing designer which I will take up again shortly. They say it's like riding a bike, you don't forget ..NOT !.. I forgot, lol so I'm learning again but shouldn't  be long and I'll have new stuff out in my stores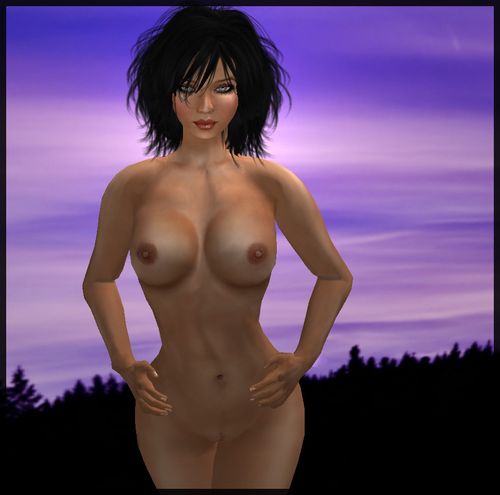 I enjoy exploring all the places SL has to explore. My fav is mouse world- i have been to Disneyland over 1000 times and I do say they did a wonderful  job creating that place. The thing I love doing most is shopping and shopping and more shopping. I think I find myself buying hair a lot and the reason for that I think is because in real life you can't change your hair or color it or cut it everday like you can in SL!
I would like to say Hi and send my love to all my SL friends and family for making my SL a Great  experience and I would like to say thank you to the Second Life Herald. I am extremely honored to be here. It was a lot of fun