by Alphaville Herald on 08/07/09 at 9:40 am
Post 6 reunion – the sexy social event of the season
by Idoru Wellman, staff writer
Do you dream of becoming one one of the beautiful people of Second Life – a metaverse glitterati hounded by picture snapping paparazzi? Join Timothy Morpork and countless past and future Post 6 models for the firstever open-to-the-public Post 6 reunion bash this Saturday night from 5-8pm SLTat the Starlight Ballroom and Twlight Lounge at Montego Beach.
Post 6 has been an institution in Second Life since 2005 when it wasstarted by Photographer Marilyn Murphy – and has featured hundreds ofsexy avatars over the years. 
"I want to make Post 6 kind of a fun club to belong to," jokes currentPost 6 photographer Timothy Morpork. "I think they've done someget togethers for models in the past, and for a while Marilynpicked models with beauty pageants, but I don't think there has everbeen an open to the public meet and greet party like this. I hope it'sa success and we have them regularly."

[NOTE: a limited edition naughty Post 6 Grrrl collage - suitable for framing - is after the jump]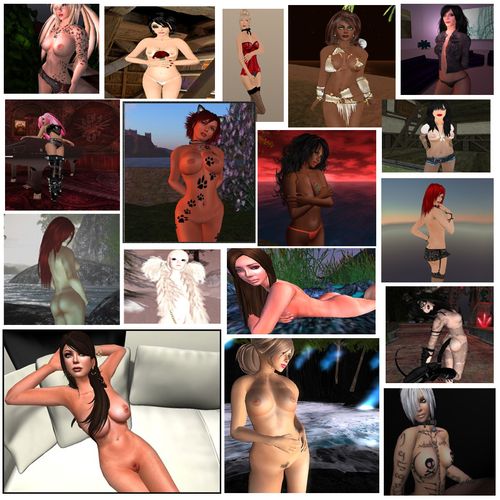 The party will feature a live DJ and dancing, opportunities to bephotographed with your favorite Post 6 girls, infamous Herald writers, and achance at being featured in the Post Post 6 Party wrap-up piece in the Herald. Morpork says with alaugh, "In some papers they have the society and gossip pagesabout who was at what party- might be fun to do a Herald version."
The event is open to all, but with strong demand for Post 6 models allover the grid for various functions, bringing them alltogether in one place will be an event you'll want to hit early andoften. Again, that's Saturday, July 11 from 5-8 pm SLT at Montego Beach. See you there!