by Alphaville Herald on 12/08/09 at 7:51 am
See if you can collect all 50 achievements in Second Life!
by Tormented Twilight

UNHEALTHY OBSESSION: Played Second Life for 24 hours straight without sleep


NO FIRST LIFE: Played over 8000 hours of Second Life


GREASY KEYBOARD: Spilled food or drink on your keyboard while playing Second Life


GOLD FARMING: Make a million real dollars in Second Life


TROLLKIND Successfully troll someone in Second Life to the point where they bawww about it in a blog or forum


PROFESSIONAL BUILDER: Rez your first cube


STUMP A LINDEN Ask a Linden a question they can't answer (Bonus if its an easy one)


SENIORITY: Lord your rez date over someone else


CELEBRITY STATUS: Get featured in a blog article. (Your alt blogs don't count)


ILLUSIONS OF GRANDEUR: Blog about how great you are under an alt's name


BURNED: Have a graphics card burn out because of Second Life


CRASH TEST DUMMY: Crash 20 times while playing Second Life

BEAUTY QUEEN: Create an avatar that's as tall and thin as possible


GENDER BENDER: Create an avatar that's opposite your RL Gender, and pretend to actually be a member of the opposite sex.


SEX FOR SALE: Sell your virtual body for virtual money


DIRTY LITTLE SECRET: Get someone to fall in love with you who is oblivious to the fact you're a member of the same sex. (bonus if you set up a meeting in real life and still haven't told them, double bonus if it still works out)


TATTLE TALE: File 100 Abuse Reports


PENIS POWER: Wear a ridiculously over-sized penis in a public PG area


B&: Get Banned for at least 24 hours


SOCIAL BUTTERFLY: Have at least 100 people on your friend's list


OMGOMGOMG: Start a nasty rumor/conspiracy and get at least 10 other people to freak out and spread it


FUR-EAKY: Have cybersex with something that isn't human or as something that isn't human…or both


EASY MARK: Fall for a scam and lose at least 5000 $L


LAND GRAB: Buy at least a 1024sqm plot on Mainland for only $1L


CON-ARTIST: Scam someone out of at least 2000$L


RED LIGHT: Have cybersex with at least 20 people


ONE-MAN WRECKING CREW: Accidentally demolish/delete one of your builds before you've saved a copy of it

 
NOOB 4 HIRE: Accept a building/scripting job even though you have no clue whatsoever how to build or script. (Bonus if you demand payment upfront)

 
THE COLONEL: Kill at least 20 Sion Chickens (your own don't count)


YARD SALE: Set out at least 10 items for sale in a public sandbox where it's obviously prohibited (bonus if you erect an entire store)


BURNING WALLET: Buy one item for at least 10,000$L


SHOP-A-HOLIC: Spend at least 100,000$L on virtual items

CHA-CHING: Sell one item for at least 10,000$L

 
MUSTACHE TWIRLER: Create a bank/stock scheme in Second Life, make at least 1,000,000$L in ill-gotten gains and get away with it

 
BAWWW: Get someone to cry about something in Second Life


DOPPLEGANGER: Copybot another avatar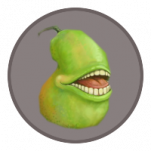 LOLWUT: Witness an act of extreme idiocy in Second Life


WIZARD HAT: Play a Role-Playing Game in Second Life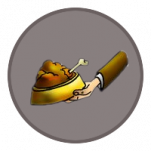 DON'T FEED THE TROLLS: Get banned for attacking a Griefer (if you witness this happen to someone it counts as a LOLWUT achievement)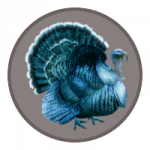 COLD TURKEY: Go a month without playing Second Life (doesn't count if you have no internet access)


NUKE: Crash a Sim intentionally. The method is up to you.


DRAMA QUEEN: Get involved in so much drama it gets blogged about


A SUCKER IS BORN: Pay for a freebie that everyone in Second Life but you already has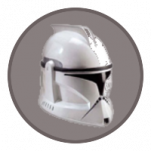 CLONE ARMY: Have at least 20 Alt Accounts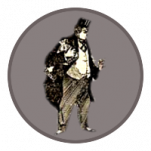 LANDLORD: Own at least 10 Sims and/or Private Islands.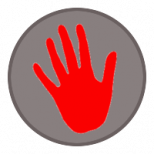 RED HANDED: Get caught having cybersex on Second Life by your jealous spouse, bonus if it's with your pants down too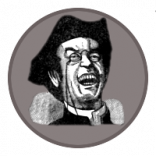 THE GAME: Create a Second Life account. Also, YOU LOST.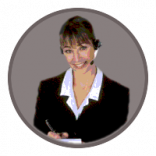 CUSTOMER APPRECIATION: Tell a Linden off personally. Use as much profanity as possible.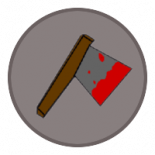 IT PAYS TO HAVE FRIENDS: Get away with something by having a Linden as a friend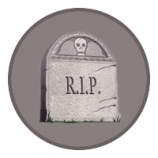 QUEERLY DEPARTED: Fake your own death in Second Life for attention
[reprinted from http://junkworld.weebly.com/achievements.html by permission of the author]