by Alphaville Herald on 21/09/09 at 6:00 am
[Isaw Mairead McConnell at the beach one day and begged her to pose forus here at Post 6. Thankfully, she agreed. She is beautiful and smart,and it was a pleasure to work with her, I only hope I've done herjustice. -Timothy Morpork]

I'venow been in SL for almost three years. Like most, I've had my phases-been winged,  a vampire, a pole dancer etc. etc., but now I've settledwith being me. Well that is to say me with a  few subtle improvements.I'm not heavily tattooed and I don't have cat ears or a tail in reallife. So the more observant of you will notice I'm a bbw. I don'treally like that as a moniker, but it's what most people use, so I willstick with it. I am in short a big woman, fat if you like. That's up toyou of course.
Now I could say of course I'm some kind ofambassador for bbw's, working for size acceptance everywhere I go butthat's not true. I just want everyone to be happy- fat, thin, furry, winged whatever- it's all the same to me.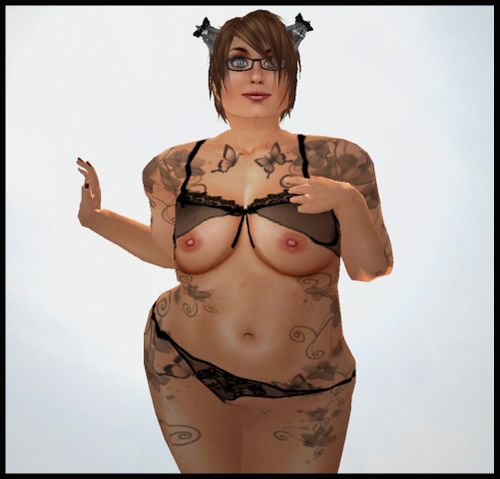 I help to write a magazine for larger avatars called Big Beautiful Women.  [available here - the editrix]Ultimately, it centres around shopping, as most women's magazines do,but I also have page of my own to rant about whatever I want which isgreat. By the way,  I stuck that in just as the obligatory  shoppingcomment- seems to be a theme with the comments and didnt want to breakthe trend!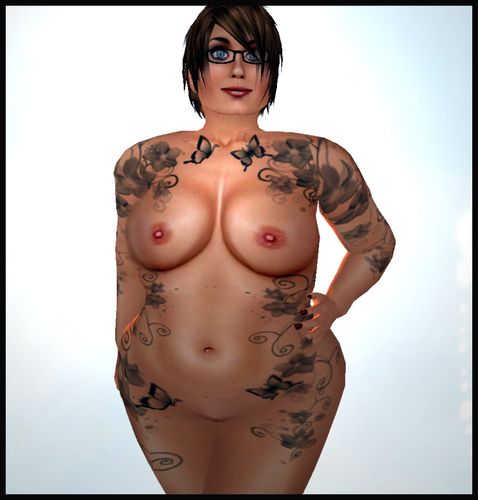 There are some sims catering for bbw avs although Idont frequent them as much as I used to. I prefer sitting at LagunaNude Beach and chit chatting with whoever's there. So that's me- I'mbig, myself, and I sit on a  beach all day.