by Alphaville Herald on 08/09/09 at 6:42 am
[I met Sigsbee Fuller while walking around one of my favorite haunts for finding beautiful and interesting Post 6 avatars. The fact that Sigsbee immediately jumped out at me among all the gorgeous pixelflesh there speaks volumes about the quality of this week's avie. I was thrilled that Sigsbee agreed to model for us, if for no other reason I count her among my good friends in SL now, and for that alone I sincerely hope I've done her beauty the justice it deserves. -Timothy Morpork]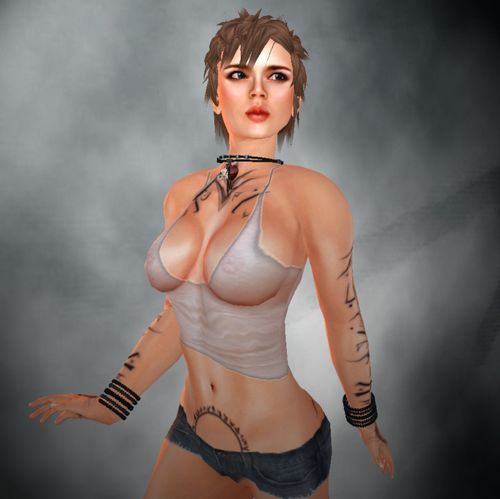 HI!  My name is Sigsbee and I never imagined I would be a Post 6 model.  But that's just how SL is, you never know what adventures you might end up having when you log in.  I've been in SL for a while, over three years now.  It's amazing how fast time goes by.
I've never had any interest in any other online worlds or "games."  What i love about SL is the total lack of purpose to it, no hit points or quests or any such nonsense.  Here in SL I get to do what I like to do in real life, hang out and waste time talking to friends.  And of course there is shopping for clothes, although I seem to have more fun in SL taking off my clothes than putting them on.
I have had a few different looks over the years and a few different jobs dancing at clubs, but I never last very long at them.  For some reason, logging in just to go to a virtual job  sort of defeats the whole point of SL for me.  The closest thing I have to a regular SL job is DJ, I spin music at a few different places as my other avie, Amara Shino.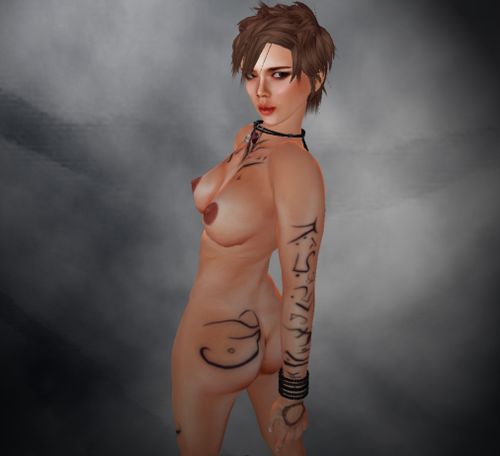 As you can see, I'm an SL t-girl.  One of the fun things about SL is the ability to mess with gender and sex identity and be whatever we want to be.  Not everyone appreciates my unique anatomy, but those that do really seem to like it.  I used to think I was pretty kinky until I came to SL as saw the entire range of fetishes, kinks and just plain sexual weirdness that exists here.  It's always fascinating and a bit scary to see all the things that people come up with.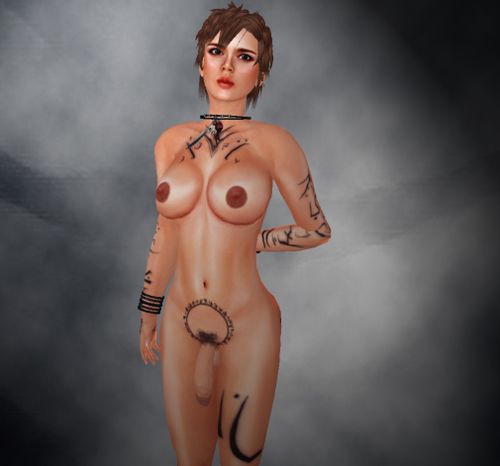 You can usually find me hanging out at either the Blacklist bar or Fill Her Up Bar.  If you see me, say hi and let me know you saw my Post 6 picture spread!