by Alphaville Herald on 15/10/09 at 10:48 pm
Intlibber Brautigan's estate taken offline by Linden Lab

by Pixeleen Mistral, National Affairs desk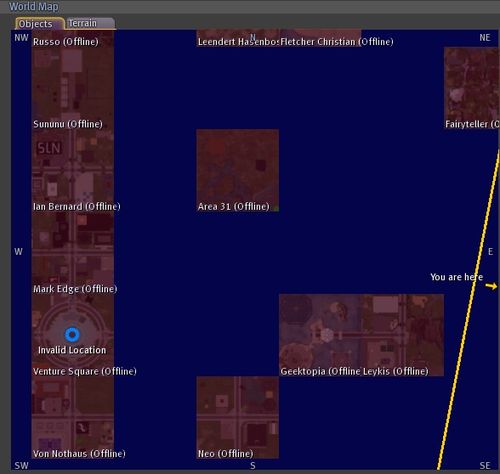 Between 30 and 40  sims are offline tonight after what appears to be a Linden Lab repo-man job on the estate of Intlibber Brautigan. Mr. Brautigan's base -  Venture Square – and neighboring sims are offline and inaccessible.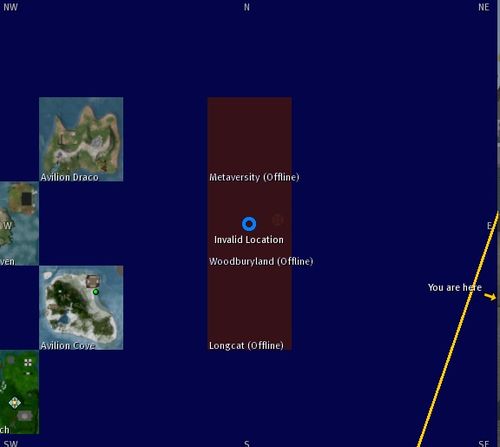 In addition several Woodbury sims are also offline.

When asked for comment, Woodbury community spokeswoman Tizzy Teardrop said, "The real solution is to decrease land holdings by liquidating most of the estate and channeling energies into profitable/sustainable things like content creation. Content creation is essentially resource free. There is no real overhead and can be infinitely replicated unlike land where there is a quite a substantial overhead cost. When you run a virtual land business, if you are not breaking even you are -losing- money. Big money."

Mr. Brautigan was unavailable for comment.
As winter closes in, the ugly specter of homeless residents wandering the metaverse in the wake of a tough economy is frightening – where will the displaced residents call home?