by Alphaville Herald on 02/10/09 at 8:09 am
Players shuck their inhibitions — and avatar clothing
by Suzie Skybeam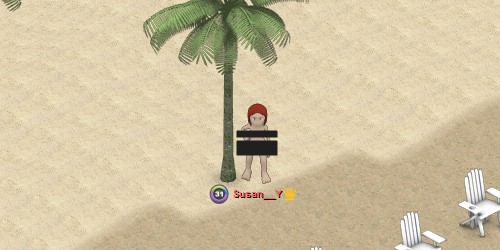 Metaplace's new avatar implementation still doesn't let userscreate their own clothing, but with Tachevert's "
Naturist Avatars
"module they can take it all off – assuming they have 5500 coins to purchase the module.

The Naturist Avatars module description says, "This behavior allows you to add scripts that let avatars and playersindulge in their Barbie-and-Ken-doll 'naturist' existence. Includessample objects to enable and disable this mode… This module allows players to shuck their inhibitions — and avatar clothing.  Censor bars keep everything PG-13-friendly!"
The black bars (seen in the photos) do protect the avatar's modesty, and conceal the male avatar's lack of a dick.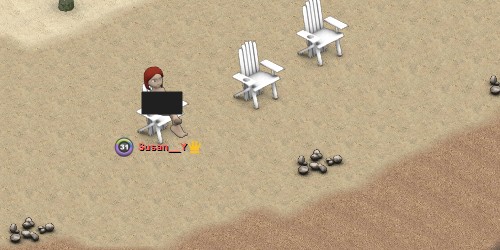 Herald writer sunbathing at the beach in Metaplace Central