by Alphaville Herald on 27/10/09 at 7:49 am
[Ost Clawtooth IM'd one day and Iswear she got accepted to Post 6 just on the hilarious greeting shesent. Fortunately for me, her looks are every bit as world-class as herwit, so I proudly present to you Ost Clawtooth, Post 6 Grrrl. -Timothy Morpork]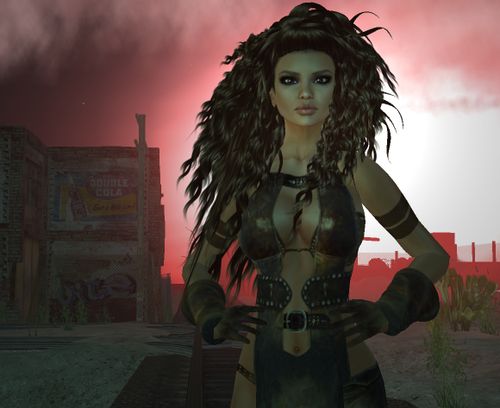 Ihave been in Second Life a few years now, though usually it feels likeI just joined! Especially when I hit 'wear' on something I bought onXstreet and the giant box is suddenly waving around attached to myhand. Don't lie, I know I'm not the only one who still does it!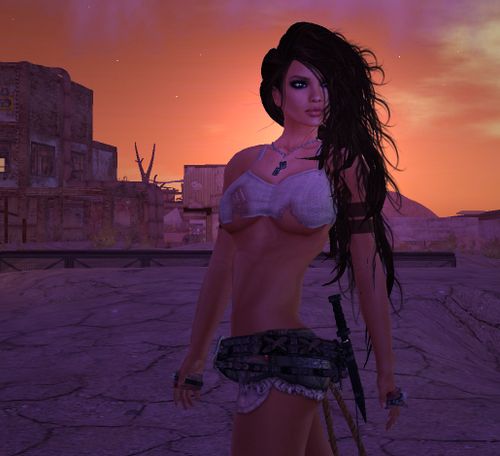 Istarted out in SL in various roleplays like werewolf then on to Goreanbut I jumped around a lot. Eventually I met Dea Mills, the founder ofModavia and started modeling, but that isn't really my sole focus ofbeing here. I love the creative possibilities and of course spendingtime with friends and my partner, Neekoh.
When we aren't gettingthe SL cops called to our home for domestic disputes we work onstarting a pixel family. He says it takes a lot of practice. I kid, Ikid! I do have a lot of fun being married here and wouldn't mindbecoming an SL MILF one day.  For now, I will just enjoy my free SLtime! Besides, a werewolf pushing a stroller is awkward at best. Atleast you have the opposable thumbs going for you but still.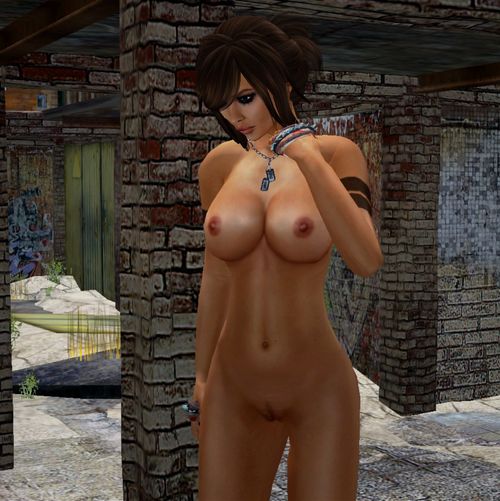 LatelyI have been working on a haunted house and I tend to be drawn to darkthings even if it isn't Halloween…and yeah, I am that annoyingneighbor that leaves holiday decorations up well beyond what isacceptable. I can't help it, my attention span is so shor-….what wasI saying again?
  I love love love meeting new andstrange/interesting people so if you are strange or interesting andhappen to see me about, don't be shy, say hi!