by Alphaville Herald on 10/11/09 at 8:47 pm
[AbidE Blessed aka patience contactedme ages ago about being a Post 6 Grrrl and I'm glad she did. I presentwithout further ado the gorgeous AbidE Blessed, aka patience, Post 6Grrrl -Timothy Morpork]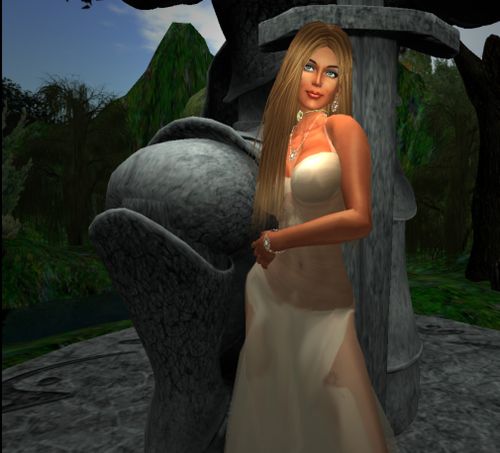 Words come more easily for mewhen they're not about myself, but I'll give it a go… I SO want toavoid the cliche's, like the "s" word that has caused this one to spendcountless lindens for an inventory full of things she'll probably neversee again; also, like the, "i came to SL after years on irc and yahoo,"which, though it's true, i shan't mention. instead, i'll focus on whati do here, in SL, along with a *few* of my personal motivations. if youfind it interesting, i'm glad; if you don't, i can't help it. lol ijust hope the feedback section won't be used for negativity as thespirit with which i am, here, sharing, is not a negative one. *smiles*
my passions arephotography, art, poetry and music. as an artist, rl, i find SL to beripe with inspiration. i am fascinated and enthralled and inspired bythe skill and imagination and creativity that is, so abundantly, aroundme here. SL has allowed me to expose my own artwork to even more peopleand even to create pieces that can be neither created nor viewedanywhere else. (My work can be see here.)
from my first steps into this new world, I was hooked and when ilearned I could even create my own avatar, she has been a work inprogress every since. i love to see how others choose to representthemselves, here!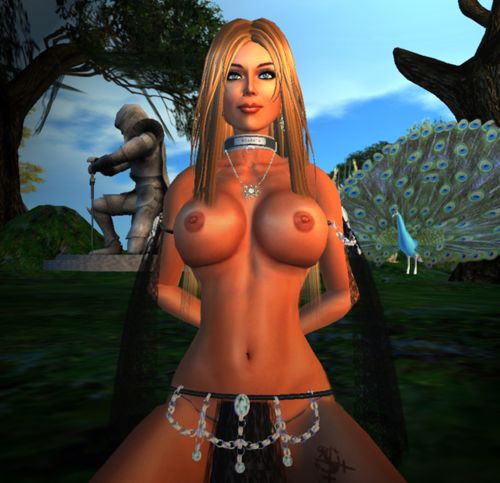 Mygreatest pleasure has been the people I've met, for nothing here wouldbe what it is if i were alone in a vaccuum. it's the people sittingbehind the creations, typing their thoughts and feelings, sharinglaughter and tears and time and sweat, that makes this world what itis, rl or sl, and i'm glad to have brought  my rl daughter as well asfriends and co-workers into it to share it with me. they, too, havefound it as wondrous as I.
There have been those I shall alwayshold dear, who have passed on and through my life and my heart, and icelebrate them by sharing the joy they once shared with me, withothers. each person we care about becomes a part of who we are thatdoes NOT pass on. it stays with us to remember and to share and that isdone here as easily as in rl; and that sharing takes many forms.
MyMaster, Blade Kiranov, who has allowed this one the name "patience",for instance, must've had many wonderful people in His life, because tosay it is a true joy to spend time with Him is an understatement. Roleplay, as you've all read or know by now, whether Gorean or any other,is different for nearly every person who does it, so i won't go intothat. suffice it to say, it is everything you've heard about it andnothing like what you've heard and, i'd recommend that, if you thinkyou'd like to try gor, be prepared. it doesn't come easy and you'llnever learn it all, but definately try! it is very fulfilling whenexperienced with the right person/s.
as i said, it's different for everyone. My Master chooses to run a business, called The Animal House, that provides breedables and pets of many kinds, as well as theproducts needed to care for them, to goreans and non-goreans alike. ienjoy helping and have learned a LOT–something that must occur forthis perpetual student of life.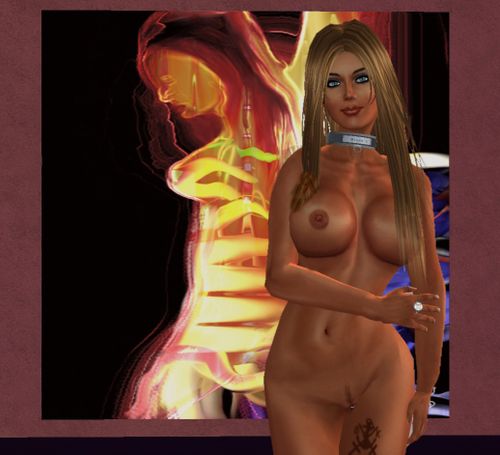 thoughi've owned and operated my own design studio,  i left that toconcentrate more on promoting my art which is found in variousgalleries around SL, with plans for a few in the works, as well as tocontinue creating. that accomplished, though never to a level ofsatisfaction that i could consider "complete," with my Master's help,support and encouragement, i'm learning jewelry-making–something i'vebeen meaning to do a long time; and will be helping with a subsidiarycompany of The Animal House, called Raw Onion Design, which will be an umbrella for the more artistic creations the two of us produce.
allin all, SL has been, hapilly, much more than i'd expected–much morefun; much more rewarding; much  more educational; much more beatifulthanks to the people i have and will continue to share it. You know whoyou are and i thank you! *smiles*