by Alphaville Herald on 24/11/09 at 9:32 am
[AshyneDemonista hit me with an IM about becoming a Post 6 Grrrl at exactlythe moment I had decided to go find this Week's Post 6 Grrrl. Beautifulwoman at the right place at the right time- I love it when a plan comestogether.  Ashyne exudes charm and bubbly fun, and it is a treat and anhonor to introduce her as this week's Post 6 Grrrl -Timothy Morpork]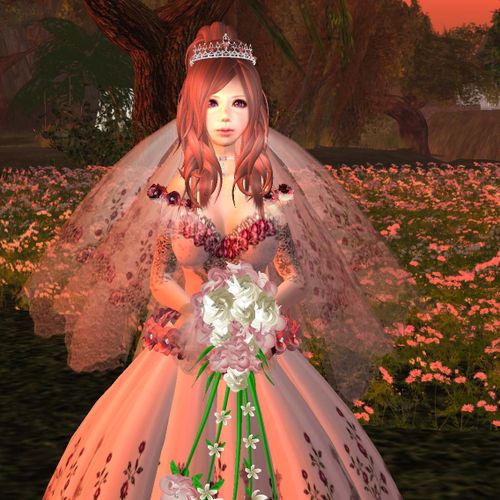 Helloeveryone, I guess I'm the first Post 6 Grrrl to be from Singapore, I'mvery happy to be able to have this photoshoot and interview done.
Istarted playing SL only 3 months ago, but this digital world has becomemore than just a virtual reality for me. Second Life is a place where Ican live and play out my childhood fantasies, or do things that Icannot possibly do in the real world.  

I am a student in reallife, and you know the stress that students sometimes go through. So, Ilike to take a break from my first life and visit SL, which is like asanctuary for me. Here I can be whatever I want to be, and exploreplaces and alien worlds that could only exist as imagination otherwise.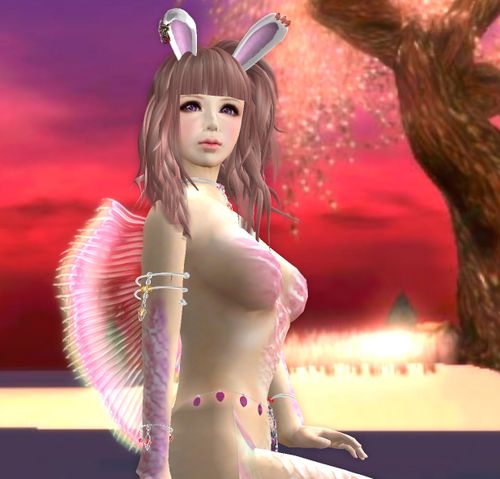 Oneof my favorite activities is dressing up in a wide variety of uniqueoutfits which I get by combining different sets of clothes together. Ilove playing as a mermaid most. I also have avatars of other mythicalcreatures like fauns, sirens, fairies, naga.
I explore a rangeof themes in SL, including bondage, pony-play, lolita (gothic fashion),erotic-grotesque, bunny-girl, schoolgirl, demon, alien, dollification,etc.
My favorite activities in SL are exploring, as I'vementioned, shopping, roleplaying, dressing up and taking photos! I aman amateur photographer in RL and SL has actually helped me to improvemy photography skills, and now I pay much more attention to poses,lighting, angle of shot, and the personality of the people involved!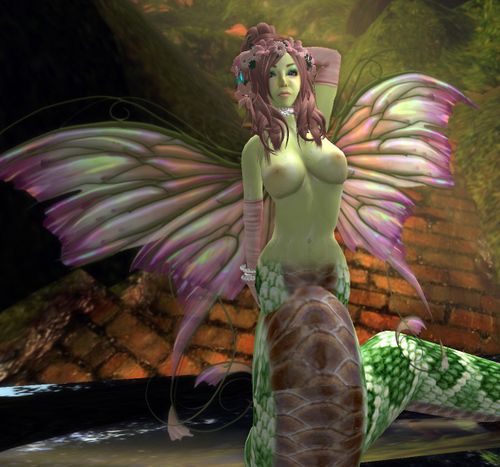 Don'twe all wish to take a little time off from the RL and take a walkthrough paradise? I know I do, and that is the most important reasonfor my love of SL and its many interesting and often beautiful sights.
I hope you enjoy looking at my pictures, and if you want me to model for you, contact me in-game! Thank you very much!