by Alphaville Herald on 19/01/10 at 10:59 pm
[Seriousbusiness guyths.. Rach has one of the only AV's I've stolen outfitsfrom. She probably has one of the best if not THE best selection ofclothing, accessories, hair, and av customization items of anyone Iknow. I HAD to shine alittle light on this lovely model. I hope youenjoy her as much as I do... *winks* -Daeynaries Lane
note: regular Post 6 Photographer Timothy Morpork continues to sun himself on vacation].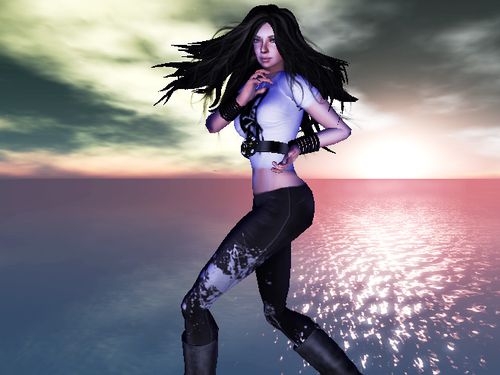 I wasa WoW addict until I found SL, then my poor priest took an almostpermanent back seat. What I loved about WoW, all those random littlethings that never got me leveled but would have me in stitches, werewhat drew me into SL. That, and shopping. I've found that a Second Lifeshopping spree will give me (almost!) the same satisfaction as a reallife one – for far less money.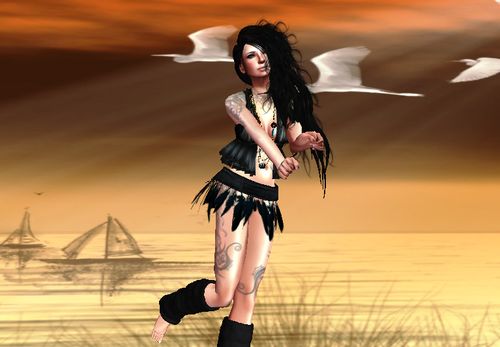 Plus, in Second Life, there werestories. I had no idea what roleplay was about when I first stumbledaround with system hair and a freebie Bo Peep dress, but over the yearsI've become horribly addicted to it. Now I could spend hours creatingstories with people on Second Life, and I've rolled characters all overthe map: Midian, Lost Angels, NoR, and various Gor and fantasy sims.I've been a vampire, a naga, a slave, a drow priestess, a good guy, abad guy, and everything between. I am always on the hunt for a greatstory.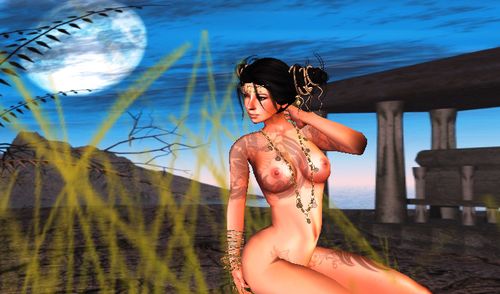 Iplay Second Life, for all its bugs and problems, because it feels likethe novel Snow Crash. It's the dawn of what's next in technology andpersonal interaction.
Or maybe I'm just a chatty chick who loves to shop.