by Alphaville Herald on 26/01/10 at 7:19 am
[RegularPost 6 Photographer Timothy Morpork continues to gorge himself on thelido deck buffet while Daeynaries Lane keeps us stocked with Post 6Models.]
(So if you guys couldn't tell, I've been picking quitea few roleplayers from the Carp and Midian community. This is becausewell.. I know a buttload of girls who deserve recognition. Shika beingone of the main ones. She has turned midian city into a playground ofepic win and rainbows. I thought she deserved a little limelight and asoapbox for once. -Daeynaries Lane)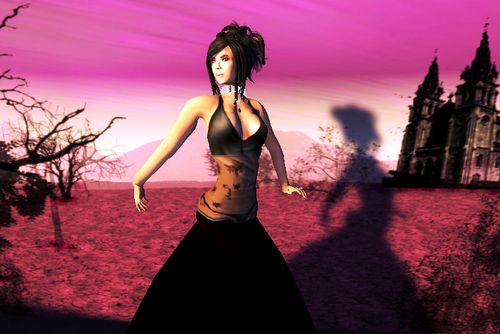 I came here from a gamecalled TSO in 05.. so i know  Alphaville all too well, had an oldfriend there. Mr JC Soprano, let's say that I am currently in the mafiarelocation program.  I was a very bad girl in TSO, and to be honest..Im not sorry for it. It was a blast.
In trying to dosomething different, I started the first LaSombra group in sl.. yeah..I did.  Along with  a few other amazing VtM players like Tyler Vox (Brujah), Rain Williamson ( gangrel), Dominae Desmoulins, and  GabrielMontagne ( torries).. so on we had a pretty good rp group.  But somany  branch out. and well.. I need rp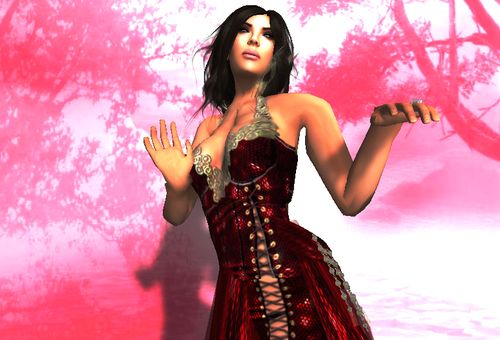 Testingother waters I went to Crimson Falls.. what a Kick ass group of playersat that time.. It was a horror roleplay.. and I played  an owner of aDiner  called " Leeroy Jenkins' Chicken and waffles".  About a yearafter playing there, there was creative differences.. and the rpdisbanned.   One of the players was in a sim called Midian, roleplayingYakuza, His name was Izuru Nakamura.. owner of the Snake pit at thattime.  He asked me to join.. and I brought a few  players with..Aravasha and the twins ( Ryuu and tTatsuo).. the rest is history to behonest
Through many good and bad times, I am happy tosay that I am a Midianite. For those that think that I got things theeasy way in the sim.. think again. I didn't marry into anything, itwasn't given to me.. it happened throughout years of learning to playwith everyone. and through being fair to all players.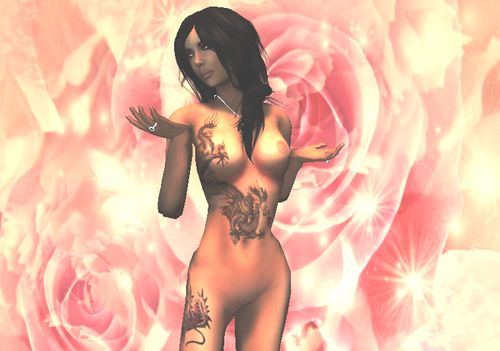 Marriedin SL to the most kick ass person ever, Nerio Yoshikawa.  He is  one ofthe best roleplayers that you will ever meet in all of sl.  I wentthrough a very hard time  in my real life.. and through it all Neriowas there. I adore him.
Now located in Leviathan ( Midianmainland).  Along with Sl Husband Nerio Yoshikawa, we own Blood andChrome ( a biker bar) and Crimson Lock ( upperclass BDSM  club). Stopin sometimes.. Love us or hate us.. it's all roleplay. It's alwayswelcomed.