by tenshi on 04/09/07 at 9:21 pm
Unicorn love is a beautiful thing
by Tenshi Vielle, Fabulous Fashionista
What's the latest trend among the elite Fashionista groups of SL this week?
I'll give you a hint.
It's not bubble hemmed sleeves.
It's not scarves, nor Shai's plaid jackets.
No, no – this time we're talking unicorns. Tiny, adorable baby unicorns that you can hold and cuddle… but they come with a price.
You can only get them by having sex with an adult unicorn (although the unicorn isn't age verified) located at the bel Highland sim in a shop called Sensual Stoneworks. This week pictures of baby unicorns (and some pictures of the sexual act!) have been popping up on Snapzilla.
[WARNING: both super-cute unicorn babies - and not-safe-for-work unicorn sex after the jump -- the Editrix]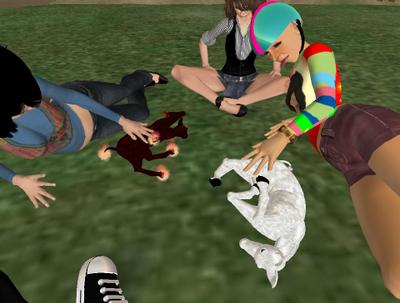 Nylon Pinkney and Toast Bard are gentle mothers to their unicorn babies
I took a short trip to Tableau, origin of this fad, to interview a few of the Unicorn baby caretakers. They were hard to find – because each of them denied having heard of such a thing.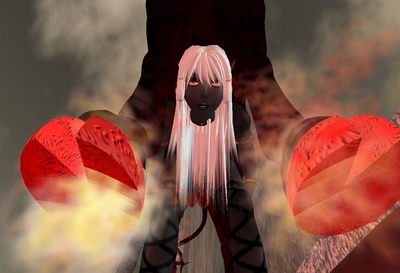 An avatar gets nailed by the Nightmare
"I think….that unicorn love is a beautiful thing" says bystander Moisie Swindlehurst, one resident I found in tableau who was willing to talk about the fad. "…and that if you find a spicy sexy unicorn stud muffin and want to let him fill you with his magical glittering seed, that is just fantastic. And i support it. 100%"
After much digging and several dead leads, I came upon Marcelle DeCuir, famed originator of this cult by way of Snapzilla. "I was hanging out with Polyester (Partridge) one day and she had the baby, so I asked her where she got it. She pointed me towards Sensual Stoneworks, and I was shamelessly raped by a unicorn. I don't mind".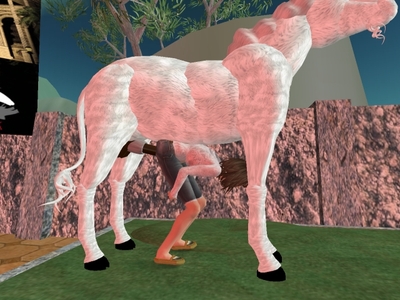 Marcelle DeCuir conceives her first unicorn prim baby
But how many tries did it take you, Marcelle? I heard the unicorn doesn't knock you up every time.
"It does it on the first try if you make sure the poseball is set to 'mounted'," says Marcelle. "That whole place is creepy."
The sexual statues are marvelously crafted at Sensual Stoneworks. One of the griffin-bugs actually reaches out to grab you if you sit on him, and he holds you in place as he rams you from behind. It's frightening, morally wrong, and yet you just can't look away for appreciation at how many hours it must have taken to get the programming just right.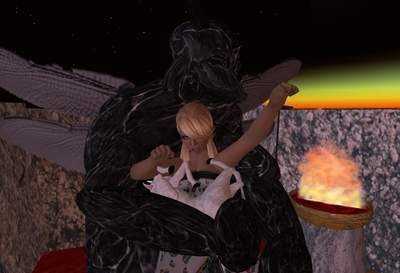 be careful near the stone demon
The stone demon reached out and grabbed me without warning. I cannot say what happened next. It's just… it's too painful.
Minx Mousehold, creator of Sensual Stoneworks, says that people are now holding contests to see who can get the most prim unicorn babies in a row the "right" way. It's truly become an underground movement; one of the most demented kind. She also says that out of the statues in the shop, only the unicorn (the white horse), the nightmare (the black horse) and the spider (currently down for repairs) will give you miniatures. The Xen statue, found in the main room, will give you a cute (and hideous) little larvae to keep.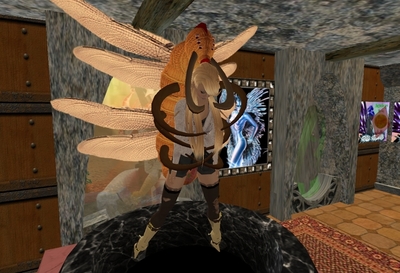 Xen grabbed me by surprise – don't make the same mistake by glancing into the gaping well!
I'd definetely put "Sensual Stoneworks" on your must-see list. However, for this fashionista reporter… she'll be sitting at home in the corner of her attic, rocking back and forth with her painful memories.