by Alphaville Herald on 02/01/08 at 6:55 pm
by Urizenus Sklar, Michigan Business Desk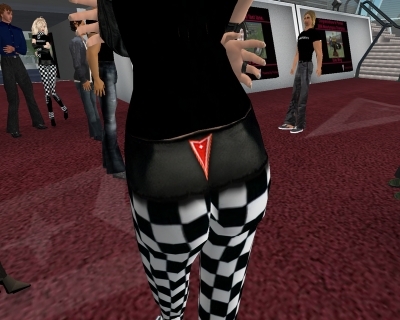 SLNN has reported that Pontiac's Motorati Island is closing less than one year after its grand opening. It is kaput. No more. Expired. Pushing up daisies. Finished. Naturally no one is saying why, but it is a sad day on the SL business scene, since (as I argued in an interview on Michigan Radio last year) Motorati was one of the few corporate builds that seemed to get SL right — offering not a ghost island, but regular events and races and offering free land for people who were making contributions to Second Life car culture. While SLNN reports that Pontiac may have something else in the works, informed sources contacted by the Herald doubt that this is the case (and Pontiac isn't saying).
One quote in the SLNN article summed up the situation perfectly:
Shiryu Musashi, owner of the Musashi-Do Fashion Shop and Musashi Motorsports housed on Motorati Island, commented about Pontiac's decision to leave SL. "It's pretty normal; I don't think it means much – just that another advertisement campaign ended."
Sad but probably true. Until corporations stop thinking of SL as an advertising billboard and start actually building something of lasting value the metaverse is is going to be in Neutral and the gauges are going to read Fail.