by Alphaville Herald on 18/09/09 at 8:07 am
Similar case resulted in a $32M USD award to LouisVuitton
by Pixeleen Mistral, National Affairs desk

The class action lawsuit against Linden Research is about "protecting therights of content creators against piracy" according to Michael Aschenbrener of the KamberEdelson law firm. Mr. Aschenbrener is the lead attorney representing Mr. Serpentine and Ms. Zaius.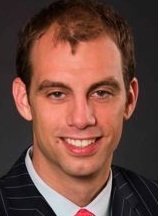 Michael Aschenbrener
When Herald staff contacted Mr. Aschenbrener for comment earlier this week, he summarized the case by saying, "Its not just about a local class, it is aboutsettinga precedent for goods in virtual worlds and the internet at large.Content creators rights have been trampled on with no recourse and thisis not acceptable".
Asked for similar cases Aschenbrener said there are not many precedents in this area, but pointed to three similar cases.
A case between Louis Vuitton and a web hosting companywas filed in the same venue as the Eros LLC case and resulted in a juryawardof $32M USD to the luxury goods maker. In the Louis Vuitton case, theweb hosting company was hosting 3rd party web sites selling counterfeitgoods. Mr. Aschenbrenersaid he believes that the case against Linden Research is stronger thanthe LoiusVuitton case, and significant damages may be awarded.
In theTaser vs. Linden Lab copyright infringement complaint, there was no legal ruling because the case was dismissed within two weeks offiling – presumably due to a settlement between the parties. Another similar case is still in process with Viacom challenging YouTube for a pattern of piracy of Viacom's content and asking for a $1 billion USD award.
As for what happens next, Linden Research has 20 days from when the summons is served to respond, so unless this complaint is settled outside court, look for more developments in the next month.