by Alphaville Herald on 11/10/09 at 9:19 pm
Whacha gon' do? Let's get small!!!

by Chatterbox Telltale, society reporter
The Greenies' mega-sized kitchen table may never be the same after yesterday's Post 6 Grrrls, Guys, Furries and Robots party set a new standard for how the most beautiful people in the new media metaverse can be movin' and groovin' gettin' small all across the floor.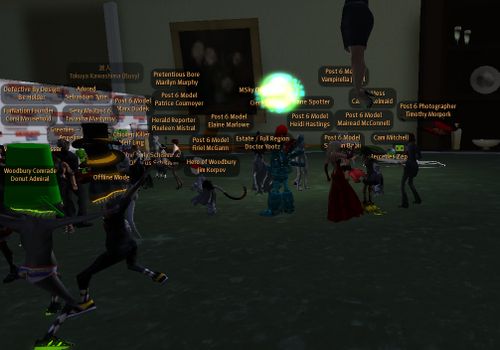 the kitchen table dance floor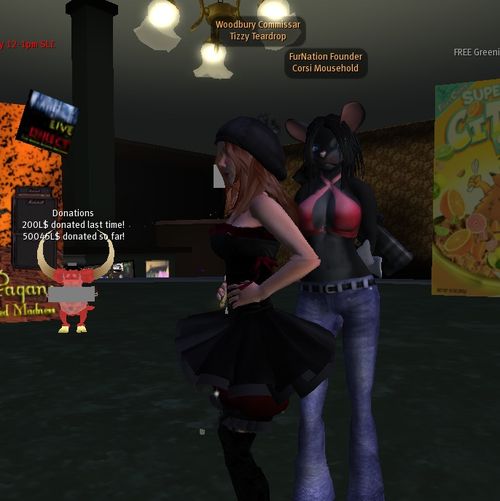 respected community leaders Tizzy Teardrop (Woodbury) and Corsi Mousehold (Furnation) discuss SL fashion trends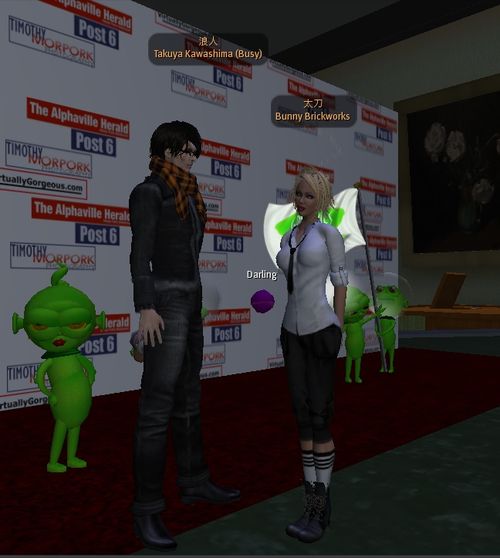 Bunny Brickworks and Takuya Kawashima show off the newest fashion trend – kanji group tags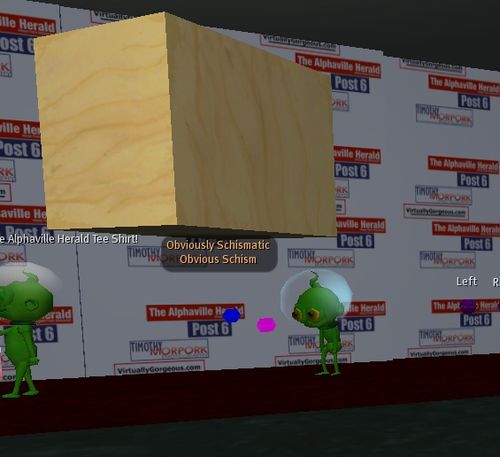 Obvious Schism models an elegant plywood cube outfit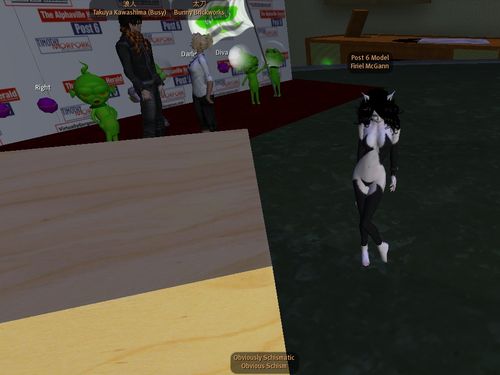 Firiell McGann blushes at Obvious Schism's attention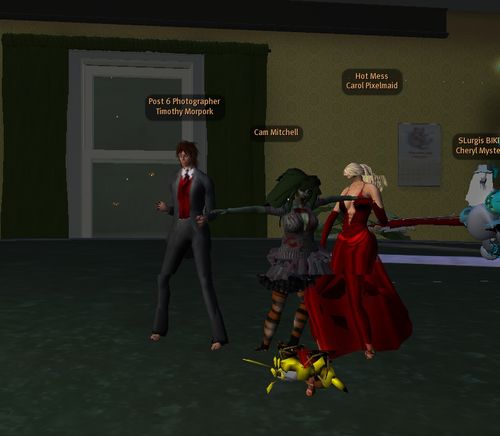 Timothy Morpork puts the camera down to bust a move that tears up Cam Mitchell and Carol Pixelmaid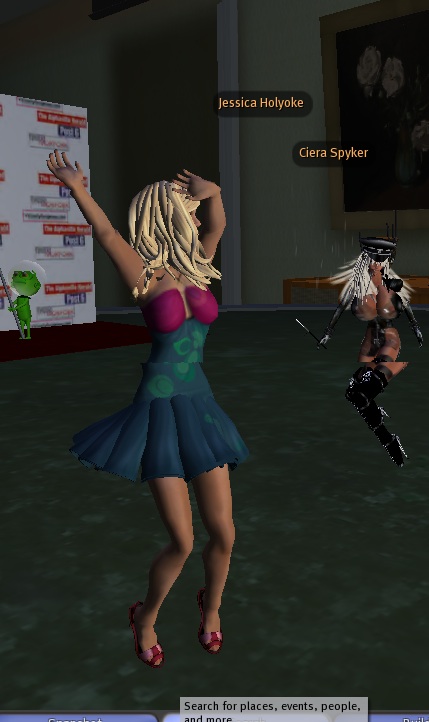 Jessica Holyoke and Ciera Spyker do an interpretive dance explaining Stroker's class action suit against Linden Lab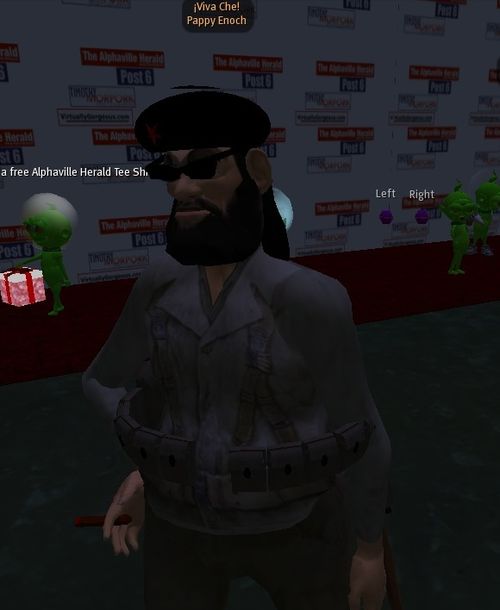 Pappy Enoch arrives in techno-communist style – with a blunt in hand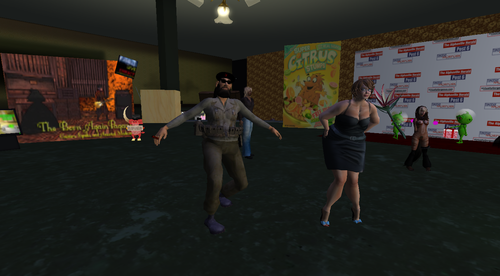 Comrade Enoch and Mairead McConnell shake their tail feathers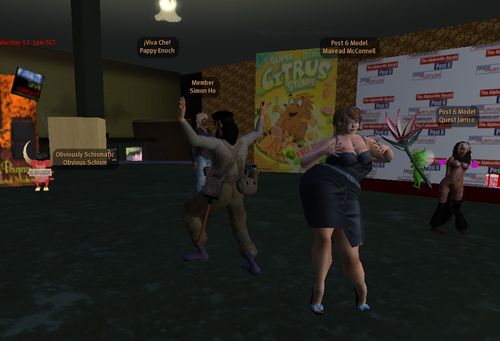 Simon Ho and Quest Jarrico maintain a safe distance as Enoch and McConnell perform a folk dance intended to drive running dogs and capitalist lackeys from the sim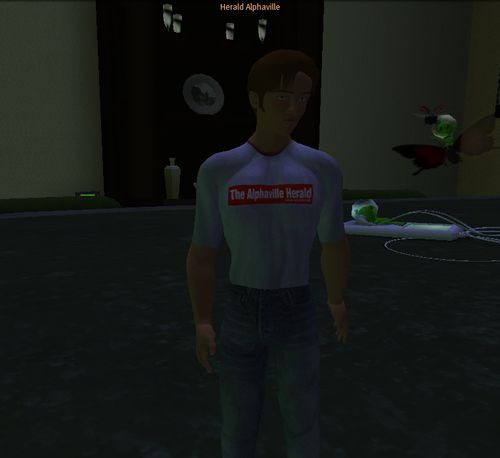 Herald Alphaville models the Alphaville Herald freebie t-shirt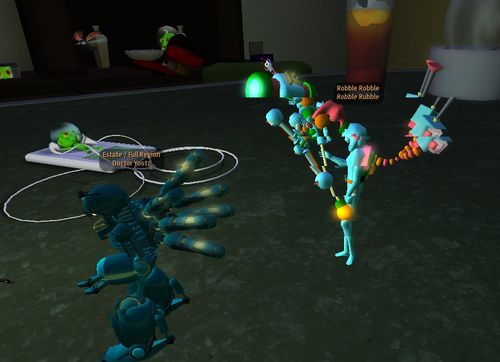 Robble Rubble and Doctor Yootz represent the robot community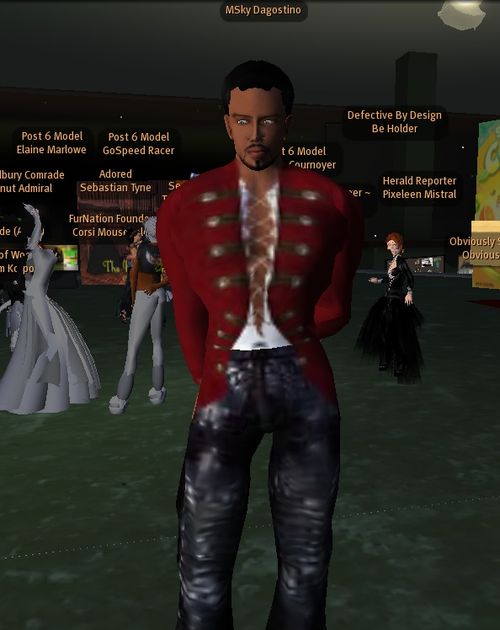 MSky Dagostino wonders how the Herald can afford such a lavish open bar