by Alphaville Herald on 07/10/09 at 6:42 am
by Chatterbox Telltale, society reporter
The metaverse glitterati will be out in force – and at a euro-friendly time – during the second open-to-the-public Post 6 reunion bash – so brace yourselves for the party this Saturday, October10, from 11am to 3pm SLT.  Post 6 alum SammyBarrett will DJ and the festivities will be held on the kitchen table at the fantastic GreeniesHome, Rezzable. SLurl on over and joing the fun here: http://slurl.com/secondlife/Greenies%20Home%20Rezzable/74/159/55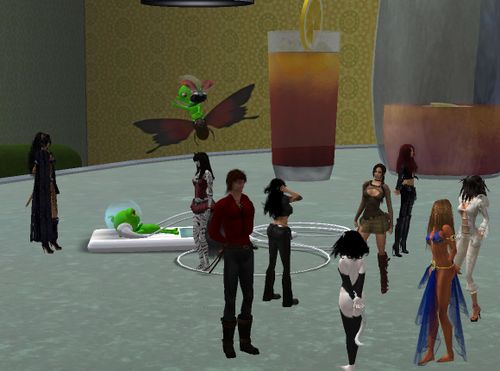 post 6 party advance team prepares the party site
Post6 has been an institution in Second Life since 2005 when it was startedby Photographer Marilyn Murphy – and has featured hundreds of sexyavatars over the years.  The October 10th Party at Rezzable is afollow-up to a party earlier this year, described in the Herald societypages.
"Themore I work with and meet the people in the Post 6 Group, the more I'mimpressed," said current Post 6 photographer Timothy Morpork. "Thefirst party was a lot of fun, it was great to meet so many of themodels from the past and a bunch of the regular readers."
Theevent is open to all, but with strong demand for Post 6 models all overthe grid for various functions, bringing them all together in one placewill be an event you'll want to hit early and often.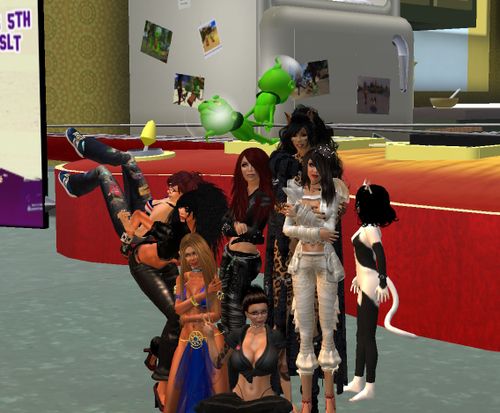 ready to party?