by Alphaville Herald on 09/07/08 at 9:36 pm
An all too accurate picture of the state of SL
by Pixeleen Mistral, National Affairs desk
---
Mitch Kapor promises less novelty, less freedom, uneasy transitionas Torley Linden signals disapproval with bad sound, gray textures, low framerates
---
Noted virtual filmmaker Torley Linden's latest production is a documentary of the closing keynote address from the SL5B 5th "birthday" celebration. The largely nipple free PG celebration ended on a downbeat note monday, as mighty Mitch Kapor went out of his way to insult current metaverse residents by implying they are socially inept outsiders soon to be swept away in a flood of "pragmatic" business, education, and non-profit players — though impartial observers wonder how this will happen, given the dismal peak concurrent user growth rate, unstable platform, and general lack of professionalism on the part of Linden Lab.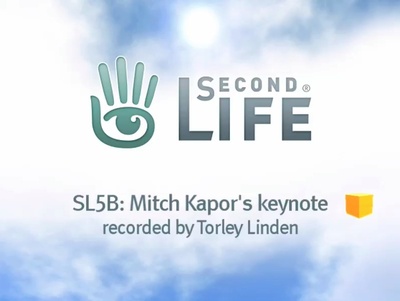 opening credits – Torley is nearly as important as Mitch
Given the difficult subject matter Torley Linden chose for his latest epic, the film works surprisingly well, as Torley pulls out all the stops in a largely successful effort to provide a ironic counterpoint to a corporate message Torley clearly disagrees with.
We applaud this brave young filmmaker and hope to see more of his creative use of up-the-nose camera angles, over-modulated voice, hyperkinetic pans, and subtle use of un- rezed gray textures – all groundbreaking SL filmmaking techniques that point out the obvious limits of Second Life. Hopefully, as Torley continues to perfect his subversive artform he will be able to retain his position as lab mascot and court videographer for the Linden empire.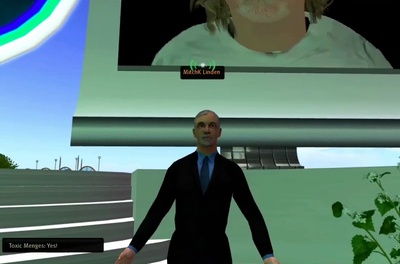 Torley points out LL's corporate ambitions – no hawaiian shirts for Mitch today, this is serious business!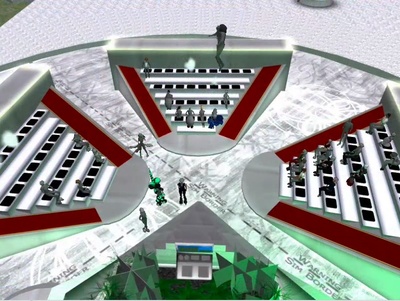 a subtle reminder that very few avatars can participate in this "event"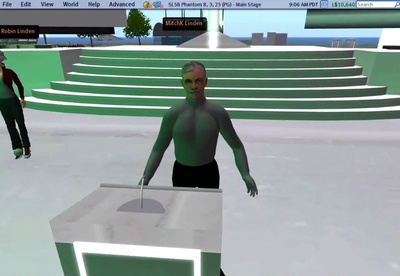 Torley shows how Mitch suddenly won't rez – and his best Brooks Brothers suit is gone, gone, gone!
Another asset server problem or client crash?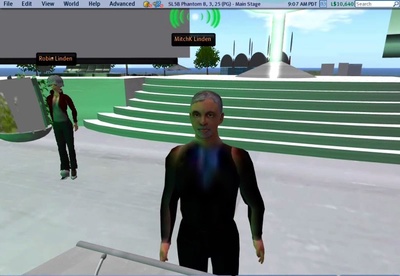 Mitch is starting to rez, but Robin Linden's hair has gone gray – so much for that trip to the Juut Salon Spa in Palo Alto last weekend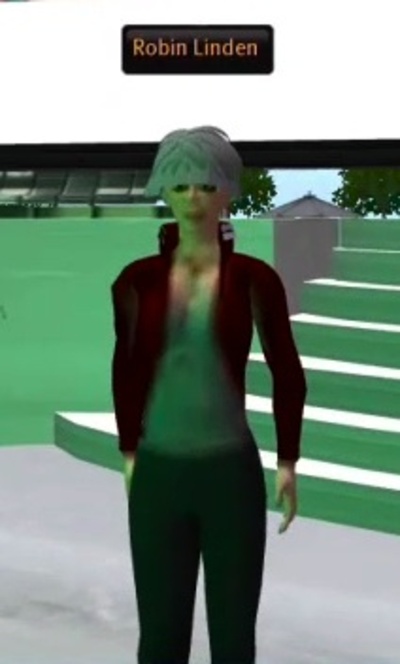 emergency visit from the Juut colorist

layering and working from the top down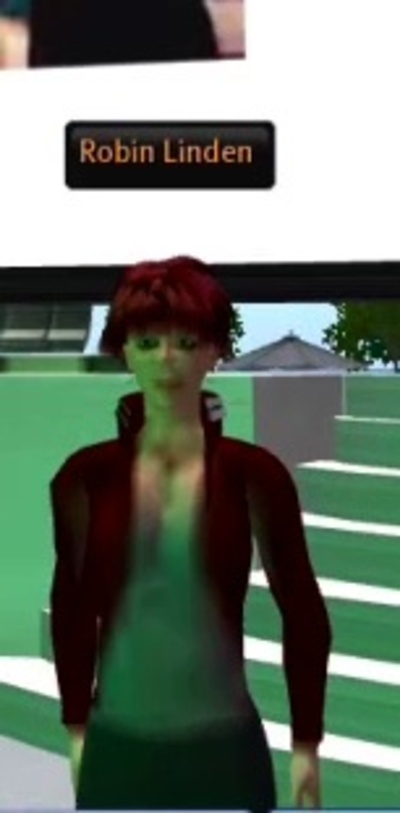 now if the clothes will just rez…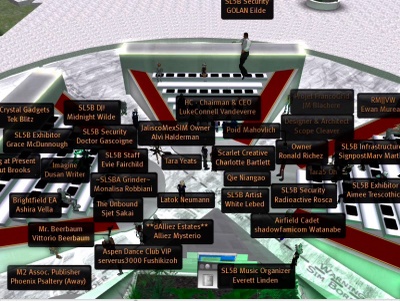 Torley throws down a classic "look how busy SL is" shot…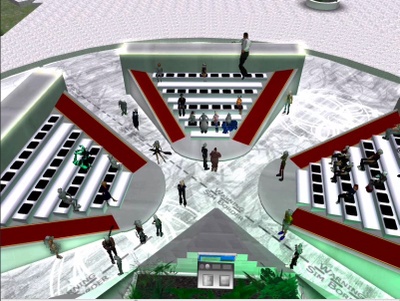 …then undercuts the viewer's assumptions by showing the visible avatars — subversive genius!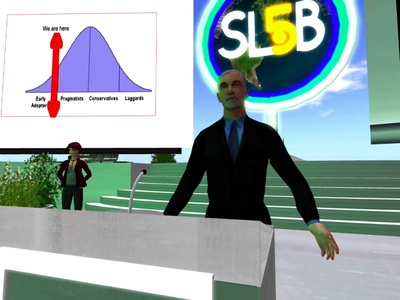 …blah blah blah…virtual worlds have pragmatic value especially in the business sector …blah blah blah value proposition being established… …blah blah blah…some things Linden lab has to do… …blah blah blah…I continue as a board member …blah blah blah… to advocate…strongly to allow …blah blah blah…the potential of the platform to unfold… improving robustnesss of the platform… decentralized in a …blah blah blah… kind of way… announcements in days and weeks and months to come…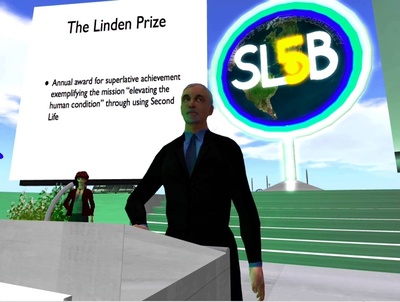 LL is going to print 2.65M L$ spacebux ($10,000 USD) for our bestest friend evah — and it really doesn't cost the Lab anything – residents could feel a bit of inflation but who cares? most of them are role players, furries, or robots