by Alphaville Herald on 11/02/10 at 7:49 am
A new wave of sex sim self governance?
by Senban Babii, political correspondent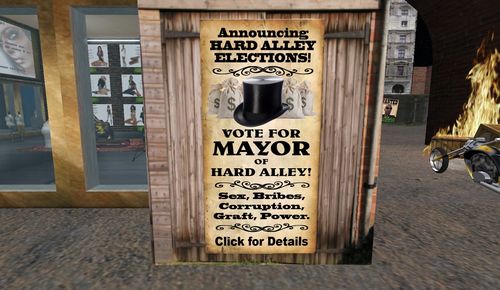 In a surprise move, Hard Rust,the owner of the Hard Alley sim has announced elections for theposition of Mayor Of Hard Alley.  No stranger to controversy,the Hard Alley sim has not been known as the epicenter of politicalchange in the past.  Is this a change for the better?  The Heraldcaught up with Hard Rust early this month to ask about these elections.
"Well,we just announced them last night.  We have 5-6 potential candidates,but nothing concrete so far.  I'm looking forward to see what theirpromises are myself."
While the position of Mayor Of Hard Alleywill have a roleplay element to it as one might imagine, Mr Rust waskeen to point out that this position would not be merely symbolic. Themayor's position will be "to help generate some fun RP in the sim, andto let people know that Hard Alley is a community and their ideas andopinions are important."
The cynical will no doubt imagine thatMr Rust will still run Hard Alley the way he sees fit but he assuredthe Herald that while he will retain overall executive power, the Mayorwill have an input in the running of the sim and that the role would betaken seriously.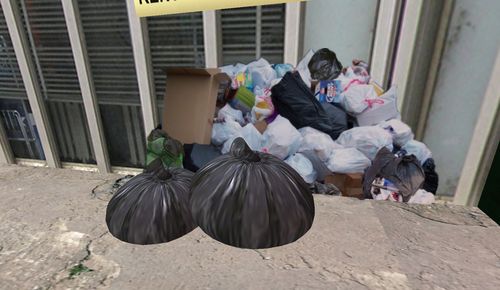 will the new mayor introduce policies to improve refuse collection in Hard Alley?
 
Isthis a mere publicity stunt to drive up traffic figures or is this infact a move in the direction of self-governance?  Hard Alley residentsseemed to be of the opinion that maybe it's time to show Linden Labthat some measure of this is possible.  So are we witnessing the birthof a political revolution in the unlikeliest of places?  Only time willtell.
 
The ballot itself will run on 20th February 2010 at the Hard Alley sim using A2Z Labs voting machines. Candidacy is open to all members of Second Life as is voting andmembership of Hard Alley-related groups is not a prerequisite. Approximately five or six candidates have already expressed an interestin putting themselves forward although those interested can still puttheir names forward if they wish.  It has been suggested that excellentcandidates could include Pappy Enoch and Miss Petunia AmaryllisCourtney Taliaferro of the Second Life League Of Decency, although theformer might be busy with his new multi-headed childand the latter might be overcome by the appalling lack of doilies andsugar tongs to be found in Hard Alley.  However her own manifesto must surely give her impetus to consider this a chance to change such a den of depravity for the better?
 
Candidatesshould announce their intention to stand to Hard Rust as soon aspossible by completing the application form available at the dispensersin Hard Alley and supply a one-or-two hundred word manifesto ofelection promises along with an official candidacy photograph.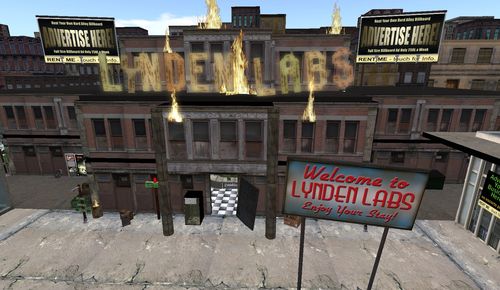 can the successful candidate look forward to a prestigious office space?
 
Lookto the Herald to provide up-to-the-minute coverage of this important election asit unfolds, including as much scandal as we can photoshop invent report.