by Alphaville Herald on 15/08/07 at 12:02 am
Linden Lab really, really sucks at security – if one of the Lindens can be harassed for hours without as so much as a ban, what about the average resident?
[Mudkips Acronym recently stepped down from leading the PN - a notorious griefing/invasion gang in Second Life. When I contacted him for comment, Mudkips was gracious enough to to take a few minutes from tending his virtual roses to share his thoughts on the turmoil in the PN, Linden Lab security, and the Angel Fluffy controversy - the Editrix]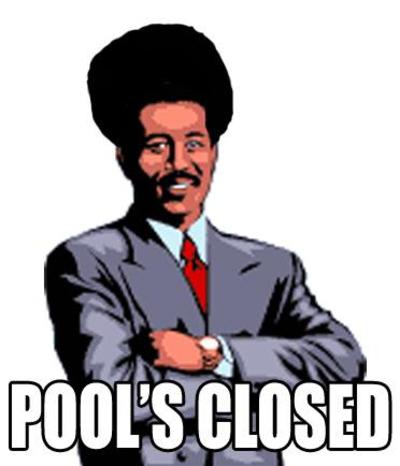 by Mootykips/Mudkips Acronym, Patriotic Nigras – Founder, Acting Leader
The last few weeks have been an odd time for the Patriotic Nigras, and probably for Second Life in general. After a general grid failure/slowdown (which may or may not have been the work of a PN scripter who shall remain nameless here), and recently the "shocking revelations" coming from one drama-loving furry accusing me of being yet another drama-loving furry, I've had my hands full.
It's surprising Angel Fluffy wants to publicly associate with me. As I'm sure readers very well know, everyone that has associated with PN has regretted it. Woodbury was closed down due to reports of PN griefers inhabiting it, and the reputation of one Intlibber Brautigan has severely declined following his attempts at hiring PN to crash the sims of his enemies (such as Anshe Chung, who he also had the nerve to make a racist remark against). The question of what would have happened to FurNation had I claimed that Angel Fluffy was me will remain a what-if, just as if the John Edwards attack was more coordinated along the lines of the original plans. I don't deal in what-ifs.
As we all know, Second Life is serious business. While I've only been involved in this game (yes, it is a game) for a little over half a year, I'm very aware of the various rivalries that exist in-world. The problem with PN is that that "serious business" attitude slowly crept in to the point where new members were all treated as suspected spies – but those new members often did the most for the organization, such as scripting the aforementioned grid crasher.
It obviously got so bad that even I was suspected as some sort of secret furry agent. Though there was little or no hard evidence to support these claims, I was quickly turned on by my own troops. Those who are familiar with Star Wars will recall the shocked expression of Ki-Adi-Mundi, the Jedi leading a legion of clonetroopers on the industrial planet of Mygeeto, as they suddenly stop their charge, raise their guns, and open fire upon receiving the order to betray their general. So be it.
I've never felt that PN really needed a leader. They needed a spokesman, they needed an organizer, they needed propagandists. As such, I considered myself just like everyone else but with an older avatar and with more experience at handling the press and such. After I decided to resign, we attempted to hold elections. This was a Bad Idea, as the winner of the elections was later determined to be a furry and hardly trustworthy. From there, PN's leadership broke down, and I decided to delete my forum account after telling N3X15 I was "fleeing to Mootxico".
Linden Lab will not change. Linden Lab never changed. Linden Lab really, really sucks at security, and they will stay that way into the near future. New avatars can be created within the space of five to ten minutes, and scripts cannot be blacklisted.
After Frontier Linden was demoted and no longer had banning powers, many PN took the initiative to follow him around and "grief" him with seeking lolcubes (fuck yeah, SEEKING!) for an hour or two. If one of the Lindens can be harassed for hours without as so much as a ban, what about the average resident?
So, is PN dead? I don't know. I'm in contact with a couple ex-PN who have joined me, but they know nothing. The PN forums have either been moved or deleted. I still hold all of our scripts and this should not be seen as a "victory" for the SL community or specifically the furries. The mindset of Spy vs Spy and cloaks and daggers has infected those who initially joined the PN for laughs and community, which is really a shame as I hold many of those I worked with before in high regard.
---
"Here it was again, the most ancient of roadforks, one that Paul had glimpsed before, in Kroner's study, months ago. The choice of one course or the other had nothing to do with machines, hierarchies, economics, love, age. It was a purely internal matter. Every child older than six knew the fork, and knew what the good guys did here, and what the bad guys did here. The fork was a familiar one in folk tales the world over, and the good guys and the bad guys, whether in chaps, breechclouts, serapes, leopardskins, or banker's gray pinstripes, all separated here. Bad guys turned informer. Good guys didn't — no matter when, no matter what."
– Player Piano, Kurt Vonnegut
---
PN may be dead – though the technology lives on. Mudkips Acronym is dead – though the mindset lives on. And as Vonnegut said upon the death of things: "…so it goes."